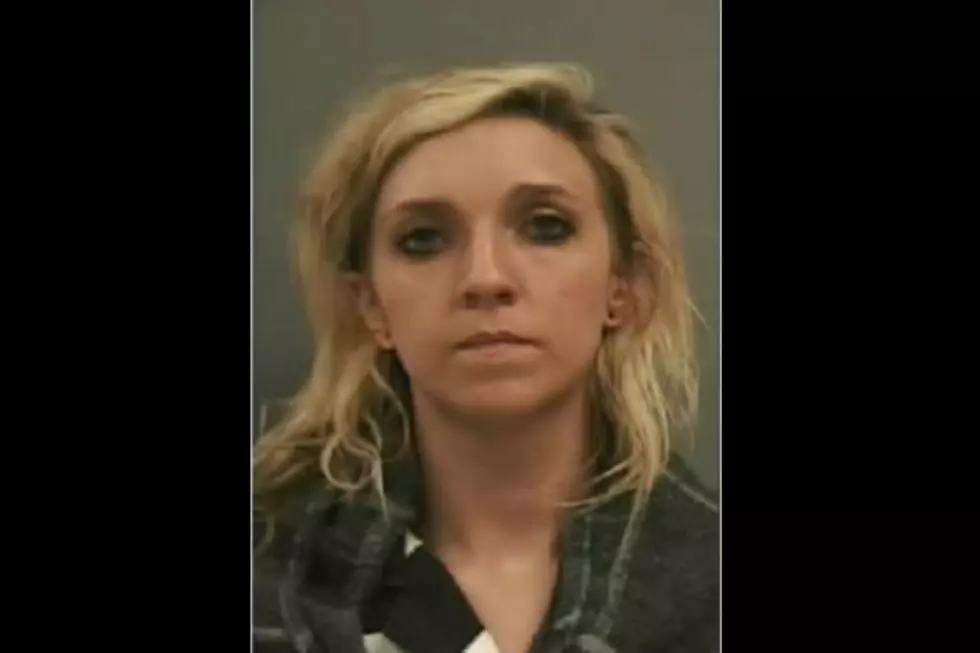 'Main Source of Meth in Laramie' Denies Felony Charges
Albany County Detention Center
A woman described in court documents as "the main source of methamphetamine in Laramie" could face nearly three decades in prison if convicted of two felony charges brought against her Thursday in Albany County District Court.
Jesse Lee Mitros, 26, is charged with possession of methamphetamine and possession of methamphetamine with intent to deliver. She could be sentenced to 27 years in prison and have to pay $40,000 in fines if convicted on both charges.
Mitros pleaded not guilty on both counts. Judge Jeffrey Donnell set trial for March 1-3.
According to court documents, a special agent with the Wyoming Division of Criminal Investigation interviewed a man June 21 and learned that Mitros had been supplying Laramie with methamphetamine that she allegedly got from the Wellington, Colo. area.
The man told the special agent that Mitros would pick up a quarter-pound of methamphetamine from Wellington "a couple times a month," according to the affidavit.
The man also allegedly said Mitros had two stolen firearms, which he reportedly described as .38 caliber pistols, on top of her refrigerator.
Though he could not say why he believed they were stolen, the man did say Mitros was always taking stolen items for methamphetamine that she sells, according to the affidavit.
Court documents go on to say that the DCI special agent on June 23 interviewed a confidential source who reportedly said Mitros was involved in the distribution of methamphetamine in the Laramie area.
The source lived with Mitros for several months and said Mitros went to Colorado to pick up methamphetamine that same day, according to the affidavit.
On June 30, the special agent again interviewed the man he had spoken to on June 21. The man reportedly said Mitros was distributing the quarter-pound of methamphetamine she would get from Wellington to people in Laramie who would then redistribute to their own customers in "user quantities," court documents say.
The man said Mitros was the main source of methamphetamine in Laramie, per the affidavit.
Mitros was arrested Aug. 3 after Detective Sergeant Robert Terry with the Laramie Police Department stopped a grey 2000 Jeep, driven by Mitros, for an equipment violation.
Mitros allegedly admitted to having prescription pills that did not belong to her in the vehicle.
Court documents say Mitros pulled a prescription pill bottle out of a black bag, which contained several prescription pill bottles. The labels reportedly indicated that the pills belonged to other people, and the bag also contained a diabetic syringe, according to the affidavit.
A search of the Jeep allegedly turned up two plastic containers containing methamphetamine, a digital scale, a small amount of suspected heroin, methamphetamine pipes, several different kinds of unknown pills, a bag of empty capsules, two cell phones and a large amount of cash, per court documents.
The methamphetamine weighed a total of 38.2 grams, according to the affidavit.
Officers also found a machete, a pair of brass knuckles and a pellet gun replica of a firearm in the Jeep, court documents say.
A task force officer writes in the affidavit that he is aware through training and experience that people who distribute methamphetamine use scales to weigh out the drug, often have more than one cell phone and often have large amounts of cash gleaned from the sale of methamphetamine.
Mitros remains in custody on bond, set at $15,000 cash and requiring the signature of an approved family member who will assume care and control of Mitros should she be freed.
Defense attorney David Korman on Thursday requested the bond be modified to an amount that Mitros could pay.
"As far as I know, she has a very limited criminal history with no felonies," Korman told the court. "Just one misdemeanor that I know of."
Korman added that the charges, "while they are very serious, they are not allegations of violence."
Prosecutor Kurt Britzius voiced the state's objection to any bond modification.
Donnell said the allegations that Mitros "was one of the largest wholesalers in the area... sort of ups the ante," and denied Korman's request to modify bond.