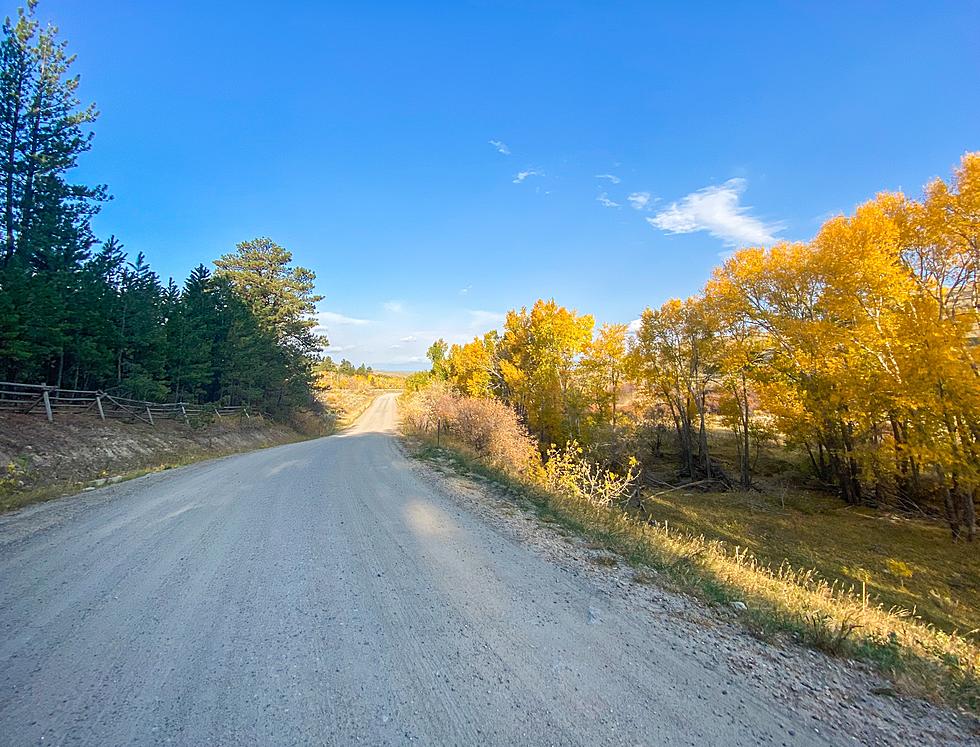 LOOK: This Is When Wyoming's Fall Colors Will Be At Their Peak
Cathy Holman
Growing up in Wisconsin, I associate Fall with bold and brightly colored leaves.
Red, Gold, Yellow, Pink, and even Rusty Brown leaves would cover our yard.
Granted, I wasn't a huge fan of raking up those leaves, but jumping in a massive leaf pile was always a fair reward for the work.
I can still smell that leaf pile and recall the feeling of being buried under hundreds of leaves.
Here in Wyoming, living out on the Prairie, my five kids don't have the same experience.
Instead of being able to enjoy a leaf pile at our home, we would travel to one of our favorite State parks, Edness, and create a leaf pile of bold yellow and gold leaves under one of the giant Cottonwood trees growing alongside the North Platte.
Up high in the mountains of Wyoming, you can find bold swaths of golden Aspens, which always seem to stand out beautifully against the deep green of the evergreens.
But when is the best time to drive up and see Wyoming's Fall colors?
According to TravelWait.com, it's from October 10th to the 17th.
If a cold snap hits, it may move the timeline up a bit, and I don't think you'll be disappointed if you head out leaf gazing the first weekend of October...but based on their calculations, you'll want to take those gorgeous fall pictures the second full week of October.
Take a moment to notice that depending on where in the state you plan to visit, you may want to go earlier or a bit later.
Esterbrook, Wyoming Fall 2020
Wyoming Fall Drive Destinations