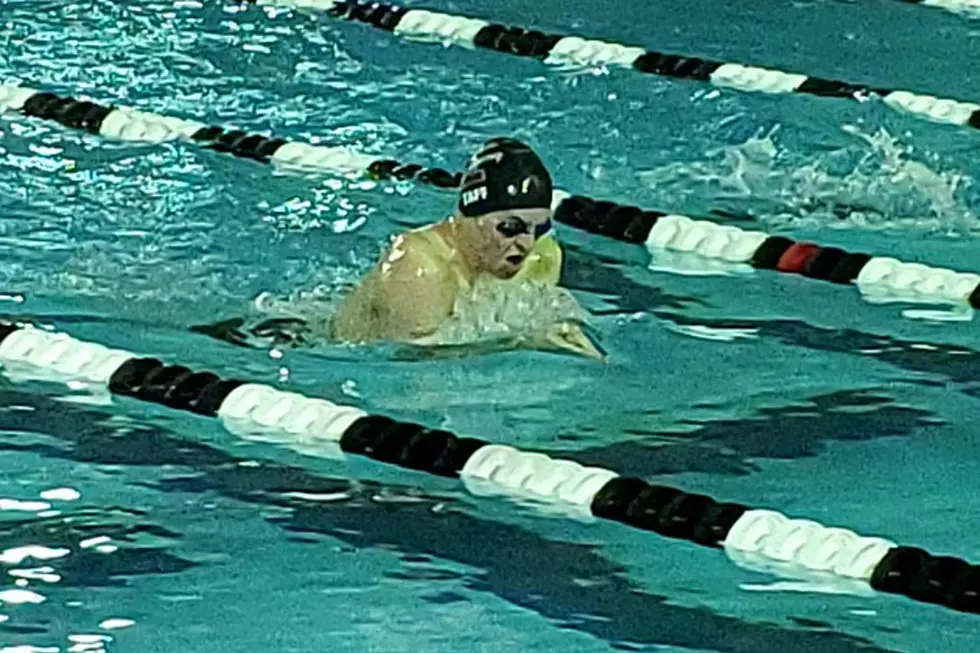 Laramie Plainsmen Try to Keep the Streak Rolling in the Pool [VIDEO]
Frank Gambino, WyoPreps.com
The start of a new boys' swimming and diving season brings more high expectations for the Laramie Plainsmen.
They've won five consecutive Class 4A state championships. They are the leading contender for a sixth straight entering this one according to first-year head coach Tamara Bretting.
"I think that our boys' team is a little bit better set up. We're probably favored in the state. I mean, I haven't seen the other teams and their freshmen yet, but I would say we're more favored than the girls, by far."
LHS returns three all-state swimmers and one all-state diver. They also have 13 returning qualifiers from last year's state championship lineup back.
Two of the eight seniors visited with KOWB's David Settle about the upcoming season. Dallin Taff and Kyle Morton discussed the new year, dealing with expectations, adjusting to Coach Bretting, and more.
Bretting admitted she has more pressure on her with the guys compared to the girls.
"I don't know if it's my imagination, but it seems like, as a woman coaching boys, there's a lot more skepticism from them. Am I going to be able to actually do a good job, but I think that our success in the girls' season definitely helped their confidence (in me)."
While Bretting tries to get the squad in shape, she sees a lot of strengths on this roster and no particular weakness in any event.
"I would say we have depth but then consistent power across the board. Not, high-end, lights-out power across the board, but good strong swimmers all the way across the board, and that's going to be really helpful."
Laramie opens at home with the Laramie Relays on Friday, and the Laramie Pentathlon on Saturday.
The conference championships are in Rock Springs on Feb. 3 and 4. The state championships will be on Feb. 17 and 18 at the Campbell County Aquatics Center in Gillette.
2022 Laramie Christmas Parade
In case you missed the Laramie Christmas Parade, we got you covered!