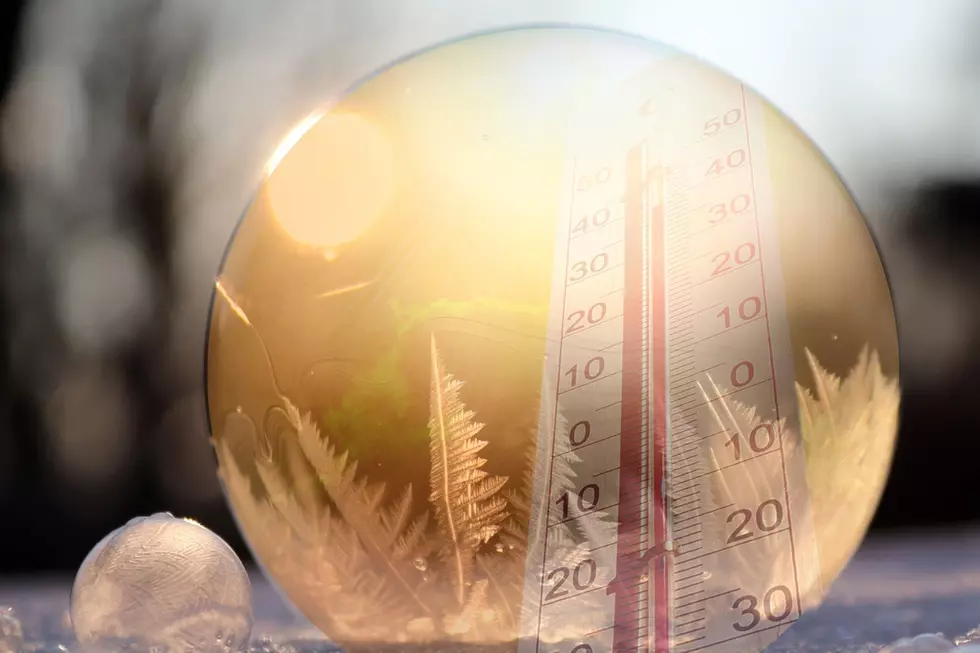 Cheyenne, Laramie, Casper Temperatures Fall Far Below Zero
Canva
Cheyenne-based meteorologist Don Day Jr. says temperatures across Wyoming approached or surpassed -20 degrees overnight, with wind chills dipping as low as -44.
Day is the founder and President of Dayweather Inc. Day says the mercury in Cheyenne plunged to -19. That's not a record, as Cheyenne officially recorded a low of -34 degrees on Feb. 8, 1936.
Even so, last night was brutally cold by any measurement.
It was even colder elsewhere in Wyoming. Day says a low of -23 degrees was recorded in Laramie. Casper saw the mercury plunge to a frigid -24 degrees.
Day says wind chills across Wyoming ranged from -15 degrees to an incredible -44 degrees recorded in Riverton.
The good news is that things will be warming up over the next few days. Temperatures in southeast Wyoming on Thursday night will be hovering right around zero, give or take a few degrees, By this weekend high temperatures are forecast for a relatively balmy 45 degrees or so.
Wyoming's 9 Cities Incorporated After 1970