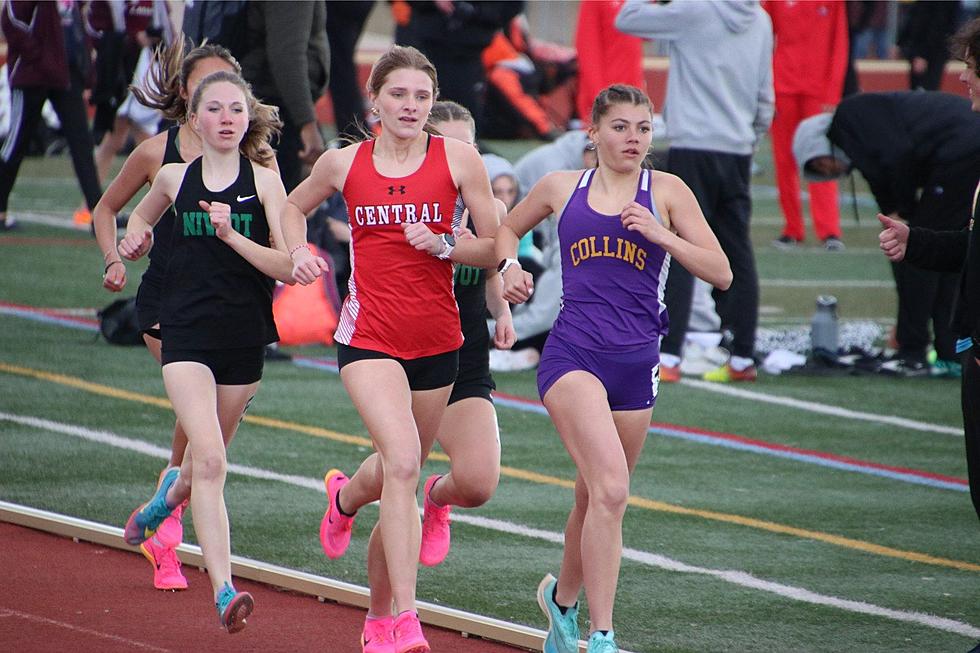 Photofest! Fort Collins Track Meet
Photo Courtesy: Shannon Dutcher
The prep track and field season got underway over the weekend with a few out-of-state meets. Hopefully, soon, the weather will give us a break, and in-state meets can be held. A handful of Wyoming schools were in the Runners Roost Meet in Fort Collins last Friday with the Natrona girls taking first on the girls' side, Cheyenne Central 2nd, and Cheyenne East taking 10th. NC's Brynn Sybrant won the shot and the discus and her teammate Mackenzie Bradach took the tape in the 100 meters. Central's Sydney Morrell won the 800 and 1600 meter runs with her teammate Madisyn Bailee winning both of the hurdle events.
On the boys' side, Natrona was 2nd Cheyenne Central 9th and Laramie placed 13th out of 30 teams. NC's Jackson Dutcher won the 1600 and his teammate Kaiden Lee placed first in the high jump. Central's Auggie Lain won the shot-put.
We have a collection of photos from that meet courtesy of Shannon Dutcher and they can be located in our gallery below. Look for somebody you know!