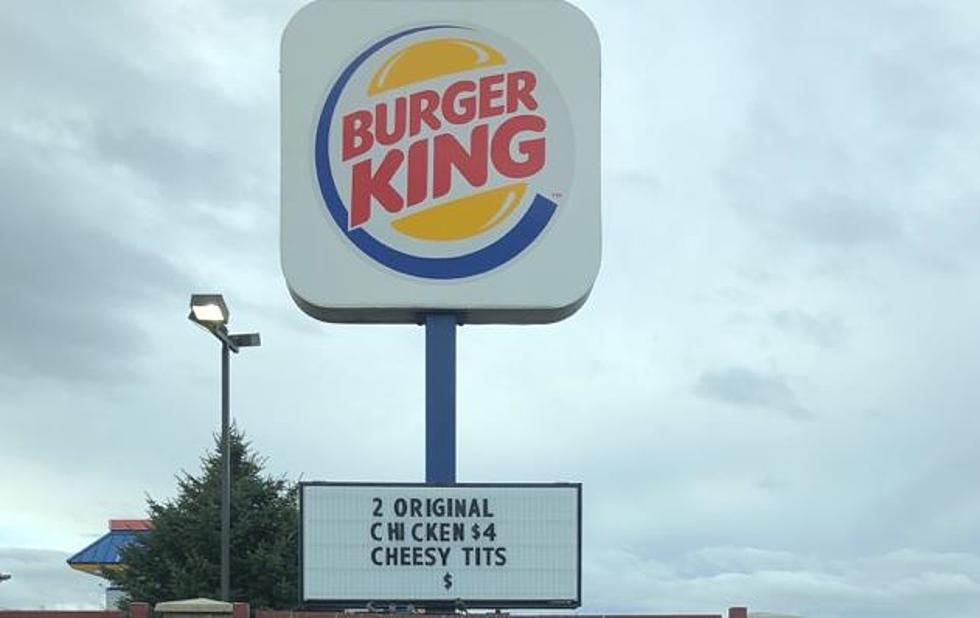 Hilarious CY Burger King Sign Making Rounds On Social Media
Timi LaCroix
Some things are just plain funny. If you were on the west side of Casper today (or have been on social media at all), you've probably seen the photo of the CY Burger King location's signage.
The original photo was taken by Timi LaCroix earlier this morning (October 23rd, 2019) and shared to the private Facebook group: Casper Business Rants and Raves. Because the group is private, several people have pilfered the photo and shared it just about everywhere you can imagine.
While we're not 100% sure if this was a simple error or someone trying their hand at comedy, it has caused many laughs.
The sign has since been changed, but that's what happens in this era of smart phones and social media. Things of this nature often take on a life of their own.