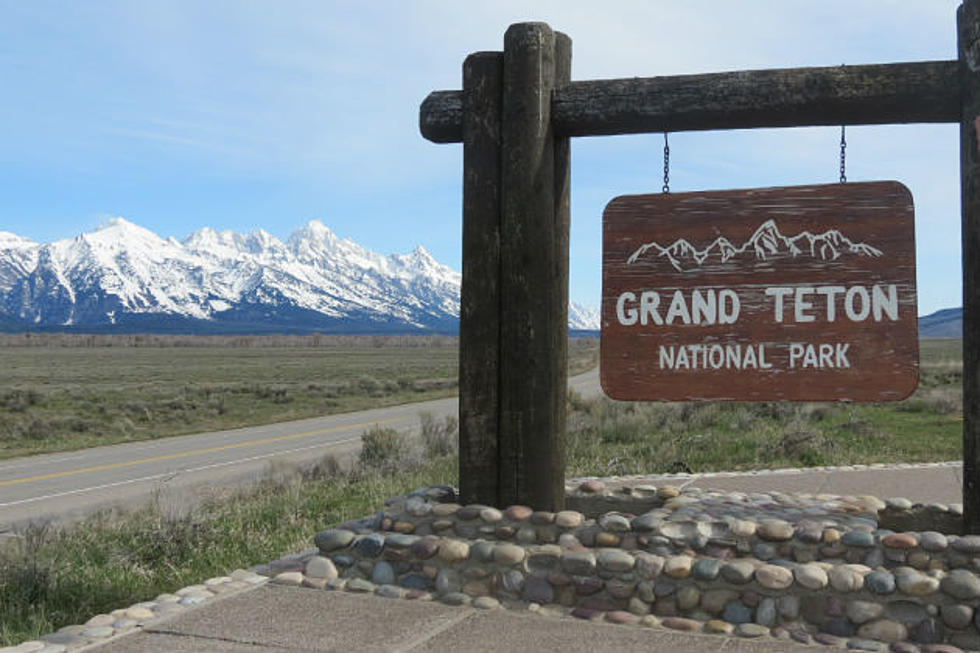 Grand Teton Visitors Feed Bears; Adult Bear Euthanized
Kevin Koile-Townsquare Media
Two people who recently visited Grand Teton National Park have been cited for illegally feeding three black bears, and one adult bear was euthanized following the incident.
The two people who were cited are not identified in a news release from Park spokeswoman Denise Germann. The maximum penalty for feeding park wildlife is a fine of $5,000 and up to six months in jail.
On Oct. 4, visitors in two separate vehicles along the Signal Mountain Road were seen feeding fruit to a sow and her two cubs. The bears each received several food rewards during the incident and made contact with several vehicles along the road.
"Feeding wildlife in a national park is a serious offense and presents severe risks to the animal and to humans," Grand Teton National Park Deputy Superintendent Gopaul Noojibail said in a statement. "Human carelessness doesn't just endanger humans, it can result in an animal's death."
Germann says the bears had been frequenting several developed areas in the Signal Mountain area, in very close proximity to people, since June. Between park staff and volunteers, hundreds of hours were spent trying to maintain a safe distance between the bears and park visitors near a busy park campground and lodging area.
In early August, two people sitting on a bench near Signal Mountain Boat Launch were startled by the bears and left a pack unattended. The sow found and ate an apple from the pack.
The three bears were captured and removed from the park following last week's incident due to their comfort with humans in developed areas and behaviors that associated humans with food. Such an association poses a risk to public safety.
"It was a difficult decision for park managers, who are responsible for the welfare of both wildlife and people in the park," Germann's statement reads in part. "The loss of these animals removes the opportunity for this bear family to contribute to a healthy, wild population and for visitors to enjoy them in their natural setting."
The adult female bear, roughly four to five years old, was not a good candidate for an educational or zoo facility. The bear was euthanized.
The cubs are being relocated to Oswald Bear Ranch in Newberry, Michigan.
Per the statement, feeding wildlife creates a safety risk for humans as animals associate people with food. Bears can also become aggressive in seeking additional food, particularly when preparing to hibernate for the winter.
Animals fed by humans also have an increased likelihood of being drawn to roadways and killed by vehicles.