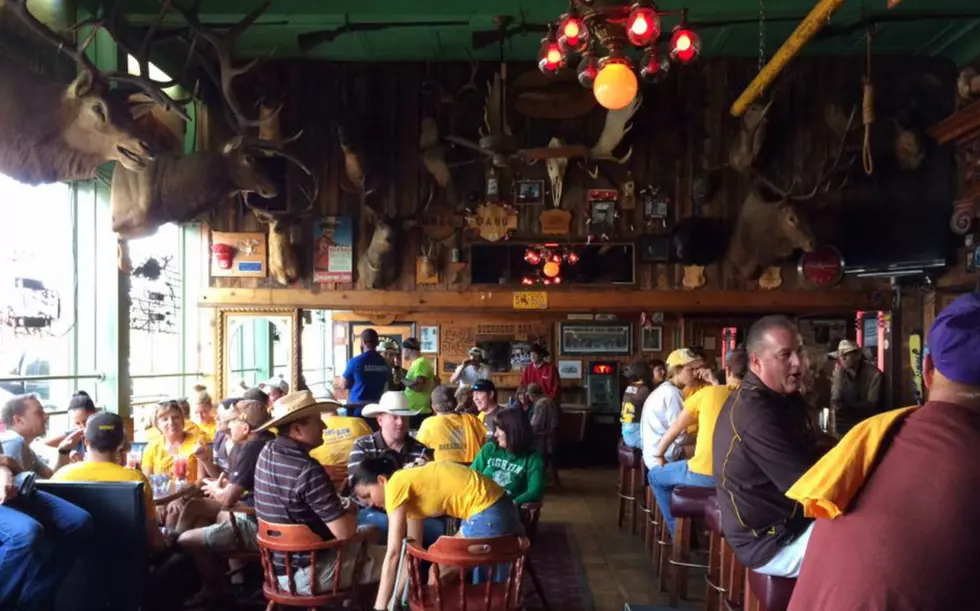 Five Things To Expect When ESPN Visits The Buckhorn Bar On Draft Day
Photo courtesy of The Buckhorn Bar and Parlor
The Buckhorn Bar and Parlor in Laramie is always an adventure, especially with a group of rowdy Pokes fans. Here are a few things you will probably see when ESPN broadcasts live from "The Buck" on NFL Draft Day.
1. The Beer Song - Like drunk soccer fans in Europe, Wyoming football fans are great singers. In heaven, there is no beer, but it will definitely be flowing at this Draft Party.
2. Exaggerated Claims of Josh Allen's Arm Strength - It's a proven fact, the more beer you drink, the farther Josh can throw a football. After one drink, Allen can sling it 80 yards. After six, he can launch it from one end zone to the other, against the wind.
3. It Sucks To Be A CSU Ram - It's a safe bet ESPN will air highlights from Wyoming's Border War win last November. When they do, the crowd will likely break into song again. Some of them will also make crude comments about sheep.
4. Obscene Chants and Gestures - If Josh Allen isn't selected with the first pick, Pokes fans will serenade each team that passes him up with a chorus of jeers. The longer Allen waits, the more profane the chants will be.
5. An ESPN Analyst Wearing A Cowboy Hat Backwards - Whenever the national media comes to Wyoming, you can always expect to see a reporter in a Stetson hat and a duster, either trying to lasso something or reenacting a gunfight.