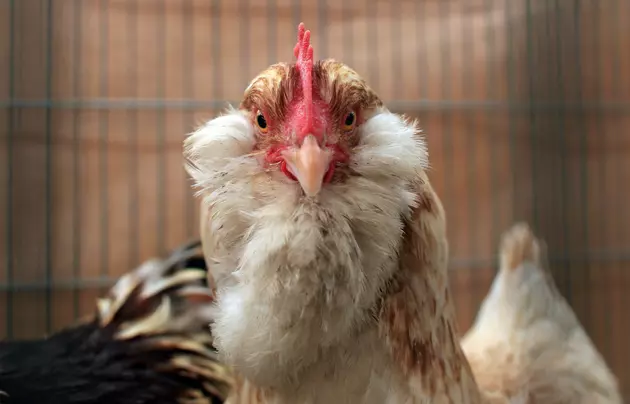 Feathers Fly at Cheyenne City Council Meeting
Matt Cardy, Getty Images
An ordinance that would allow Cheyenne residents to keep chickens in their backyards is ruffling some feathers.
After nearly two hours of discussion Monday night, the Cheyenne City Council voted 7 to 3 to move forward with an amended version of the ordinance.
"What the amendment did was it made it even across the board no matter what your lot size was, so if you're an older neighborhood with a smaller lot or you're a newer neighborhood with a bigger lot, you have to get the written consent of all the adjacent landowners," said Councilman Dicky Shanor.
"The other thing it did is it protected people that invested in chickens that initially had that consent, when someone revoked that consent, to give them a sixty day grace period to dispose of their chickens as opposed to having to dispose of them immediately," Shanor added.
Councilman Jim Brown, Council President Bryan Cook and Mayor Kaysen voted against the ordinance.
"I believe there should be a permitting process," said Brown.
The ordinance will go back to the Committee of the Whole on April 20 before returning to the council for third and final reading on April 25.