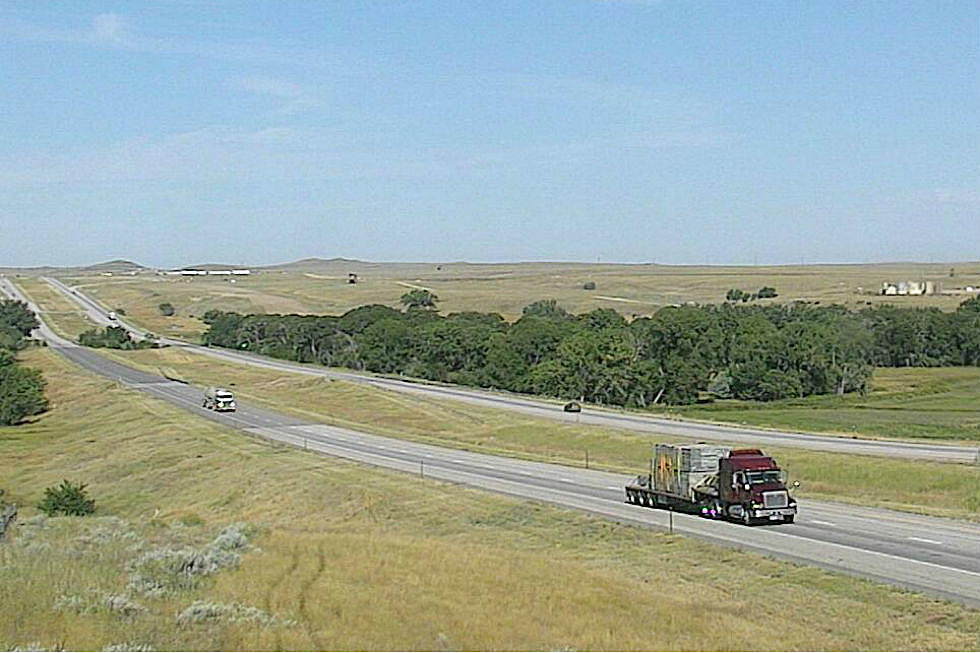 Crash Blocking Southbound I-25 Near Glenrock [UPDATED]
WYDOT
The driver of the commercial truck involved in the crash suffered only minor injuries and no one needed to be transported for medical treatment.
==============================================================
The southbound lanes of I-25 were blocked due to a crash in Converse County on Tuesday morning.
The crash occurred at milepost 153, according to WYDOT. Drivers were advised to expect delays and be prepared to stop.
It was not clear whether multiple vehicles were involved or whether anyone had been injured in the crash. There was no indication of how much time emergency crews would need to work the incident.
Further information was not immediately available. K2 Radio News is working to confirm additional details.
This story will be updated as we learn more.