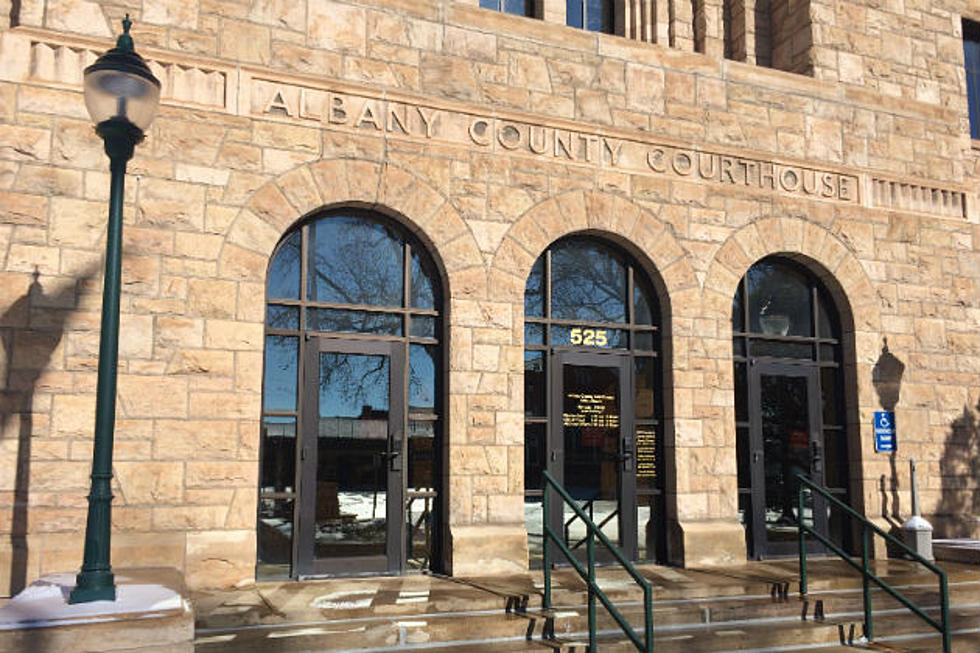 BREAKING: Schnitker Found Guilty on All Counts
Nick Learned, Townsquare Media
A jury took about an hour to find 30-year-old John Michael Schnitker of Laramie guilty on charges of first-degree murder, aggravated burglary and battery Thursday afternoon in Albany County District Court.
Schnitker could face a maximum sentence of up to life in prison plus 25 years and over $20,000 in fines.
District Court Judge Jeffrey Donnell will set a sentencing date upon completion of the presentence investigation and substance abuse evaluation.
Schnitker was found guilty of first-degree murder and aggravated burglary in the Sept. 26 death of 59-year-old Laramie resident Clinton Gartman. The burglary conviction stems from an incident earlier that same day in which Schnitker punched a Bosler man in the face and gave him a black eye.
The first-degree murder charge fell under Wyoming's felony murder statute which requires prosecutors to prove the defendant killed the victim while committing another felony. In this case, that felony was aggravated burglary.
Prosecutors argued that Schnitker went into Gartman's pickup without his permission just before 10 p.m. Sept. 26 to steal methamphetamine, cigarettes or money.
"And when he got caught he stabbed Clint Gartman in the back and left him to die like an animal," said Prosecutor Rob Sanford.
Defense attorney Vaughn Neubauer argued that Schnitker had implicit permission to enter the truck and take items such as cigarettes and small amounts of money.
Surveillance video of Gartman's property showed Gartman patrolling his yard with a hatchet and flashlight before Schnitker arrived. When Gartman saw Schnitker in the pickup, he went to the driver's side door and confronted him.
Sanford said Gartman's reaction showed that Schnitker did not have permission.
Schnitker locked the door and tried to get out the passenger side. Gartman went around the back of the truck and met Schnitker at the passenger side door.
Schnitker testified that he went back into the cab of the pickup, took a Chicago Cutlery filet knife out of its sheath on the seat of the truck, and stabbed Gartman six times.
A man at Gartman's house who had been inside watching the surveillance video feed ran outside to assist Gartman. By the time he got to the truck, Schnitker was running into the night.
The man pursued Schnitker only briefly before returning to assist Gartman.
Thor Rasmussen, a Laramie Fire Department EMT, testified Wednesday that Gartman showed no signs of life as he was taken to Ivinson Memorial Hospital, where he was later pronounced dead.
Schnitker was convicted of battery for punching a man in the face at the man's Bosler residence earlier on Sept. 26.
Schnitker testified Wednesday that he had stayed at the man's house the night of Sept. 25 and began drinking when he woke up the next day. The two got into an argument, and Schnitker said he had no choice but to punch the man when he reached for a knife.
A witness who testified Thursday morning said the two were arguing, but she did not see exactly what led to Schnitker hitting the man.