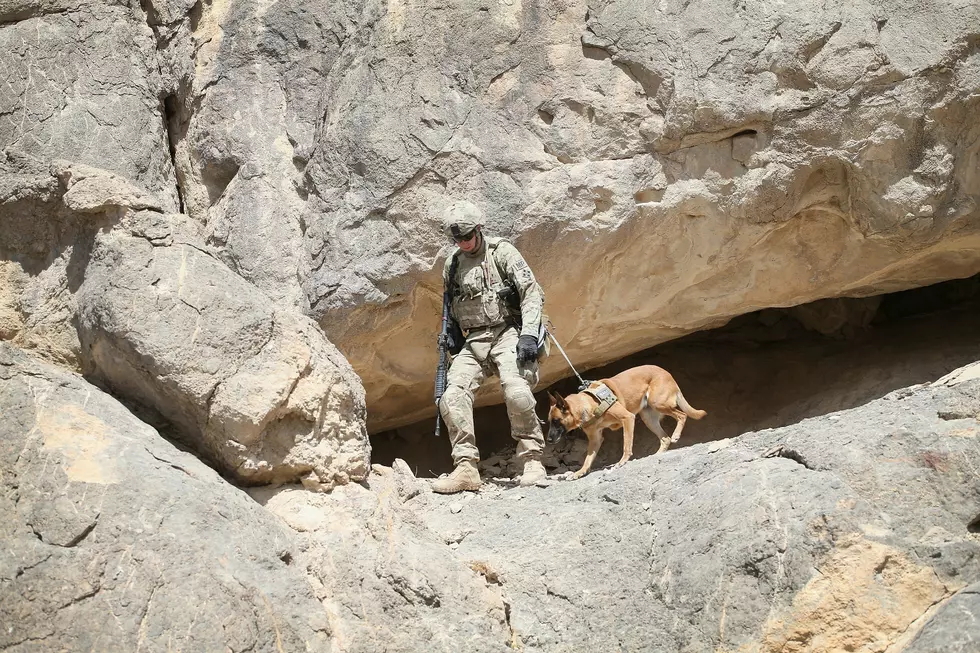 Wyoming Veterans Memorial Park Unveils War Dog Monument
Scott Olson, Getty Images
Four years after "Major Mike" was killed, a statue honoring the Belgian Malinois who sniffed out explosives during the Iraq War was officially unveiled at Wyoming Veterans Memorial Park in Cody last week. The war dog monument is the first in Wyoming and only the fourth in the United States.
Major Mike was adopted by Powell, Wyo. resident Matthew Bessler after they served two tours of duty together in Iraq. Mike and Matt met at Fort Carson in Colorado, where they trained with the Army's 10th Special Forces Group canine bomb squad. During the war, Mike was credited with detecting thousands of explosive devices and was promoted to the rank of Major while Bessler earned two Bronze Stars for his service.
After coming home, Major Mike was shot and killed by a man in Powell who claimed the dog attacked him. On Veteran's Day in 2015, Mike was honored with a funeral and full military burial. Following Mike's funeral, an online campaign raised over $170,000 to build the bronze statue.
"I felt that something should be done to honor all (military) dogs," organizer Carol Armstrong told KULR 8 at the dedication ceremony.
Now, Major Mike's legacy will live forever along with the memory of the many brave canine soldiers who sacrificed their lives to save others.