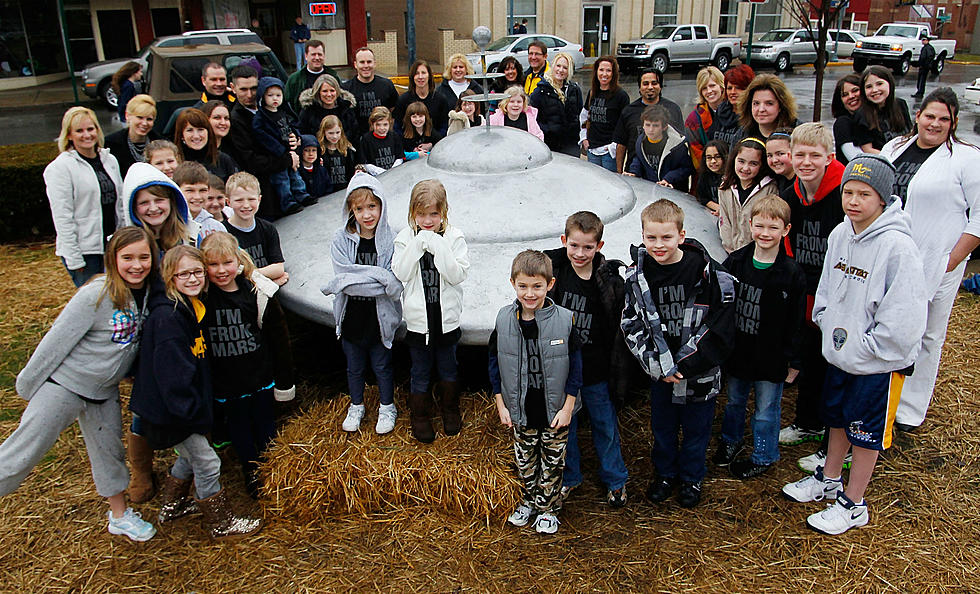 Wyoming Ranked The Best State For UFO Sightings
Jared Wickerham, Getty Images for Disney
The truth is out there; way out there in Wyoming. The Cowboy State is the best place in the country for UFO sightings, according to one study.
Oddsmakers at Casino.org documented 2,854 sightings in Wyoming since 1940; calculating the chances of seeing a UFO in the state at one in 20,500. Other hotspots for UFO activity include Vermont (one in 25,000), Montana (one in 25,200), North Dakota (one in 29,400), and Alaska (one in 31,300). Florida residents are the least likely to see a UFO, with odds of one in 348,500.
Around the region, the oddsmakers estimate the chances of seeing a UFO in Colorado at one in 86,600. The odds of a sighting in Nebraska are one in 70,700. In South Dakota, they have a one in 67,000 chance to see a flying saucer. In Idaho, the odds are one in 43,200, and in Utah, they are in 71,300.