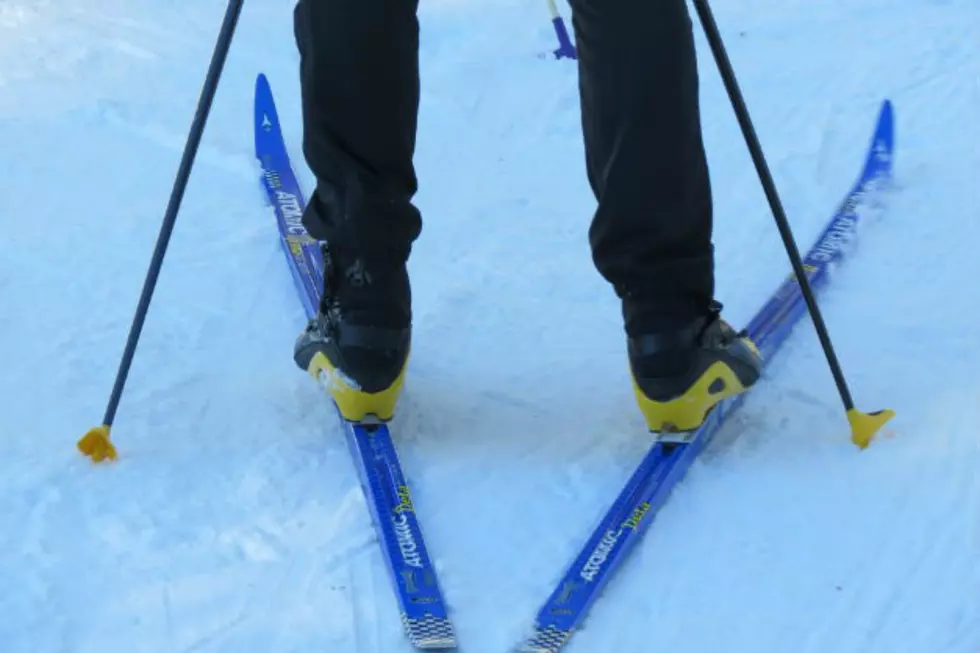 Whitman and Simonson Sweep Nordic Races in Laramie
Kevin Koile, WyoPreps.com
Laramie's Abigail Whitman and Lander's Kaleb Simonson won both races at last weekend's Laramie Invite for high school Nordic skiing.
Competing on the Tie City trails at the Happy Jack Recreation Area east of Laramie, Whitman won her races by 1.8 seconds and 28.2 seconds. Simonson won his two by 35.5 seconds and 58.8 seconds, respectively.
On the ladies' side, the top three finishers were the same both days, while the top two were the same for the boys. Friday, Dec. 20 was a 5km skate or freestyle race, while Saturday, Dec. 21, was a 5km classic race.
Whitman (18:22.2) edged out Kaylynn Sandall of Lander (18:24) in the freestyle competition. Mady Willis of Natrona County came in third at 19:37.8.
In the classic race, Whitman finished in 20:27.6 for a comfortable victory over Sandall (20:55.8) and Willis (22:27.5).
Simonson skied the 5km freestyle in 16:17 for his first victory on Friday. Laramie's Gus Kauffman was second (16:52.5) and Fletcher Hartsky of Laramie took third (16:54).
Simonson registered an even more dominant victory in Saturday's classic event, as he crossed the finish line in 18:04.7. Kauffman was second again (19:03.5), while Lander teammate Connor Mays (19:22.6) came in third.
The Lander girls won the team title with 252 points. Natrona County was second at 223, with Laramie third at 152 points. Kelly Walsh took fourth (125), followed by Jackson (77), and Pinedale (68 points).
On the boys' side, Laramie came in first with 246 points. Lander was a close second at 229, while Natrona County was third with 184. Kelly Walsh came in fourth place (75), with Jackson fifth (73), Cody in sixth (63), and Pinedale (47 points).
Wyoming High School Nordic skiers return to action Jan. 10 and 11, 2020 for the Pinedale Invite at the White Pines Nordic Center.
Enter your number to get our free mobile app