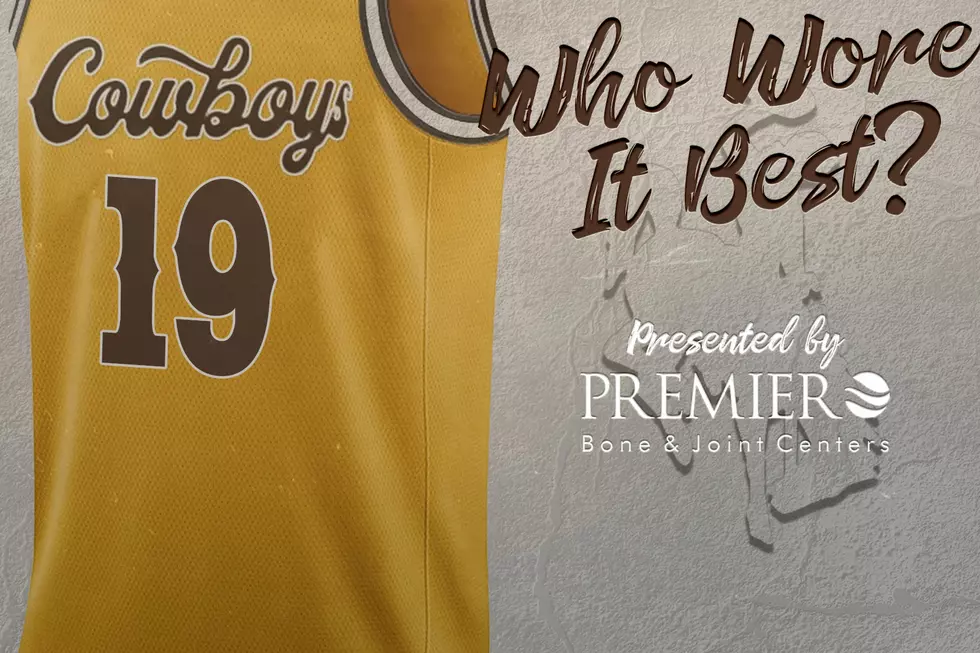 Which Wyoming hoopster wore it best? No. 19
Jen Kost graphic
LARAMIE -- Do you ever see a number on a Wyoming basketball jersey and think of all the great players to wear it?
Yeah, me too.
In this summer series, I'll give you my take on which Pokes' hoopster was the best ever to don each number. The criteria are simple: How did he perform at UW? What kind of impact did he have on the program?
No. 19 - DICK HAAG
Forward, 1949-52, Cheyenne, Wyo.
Résumé in Laramie
* 80 games played at UW
* 10.4 points per game average
* 9.7 rebounds per game
* First-Team All-Skyline in 1952
* NCAA Tournament appearance in 1951-52
Why Haag?
"If the Wyoming Cowboys win, you'll usually find his name listed among the game's leading scorers. If they lose, you'll also find it among the top bucket producers generally, but also among those mentioned as floor leaders, rebounders and what have you.
"Then, too, if the Punchers want to play control ball, he does it in highly approved fashion. Or if they want to run with the ball, he can go with the fastest of them. He's Dick "Gunder" Haag, and he's a guy you can call Wyoming's "solid man" and not go far wrong in doing it."
That's how a 1951 Branding Iron article -- Haag one of top Skyline pivoters -- began.
Haag, a 6-foot-4 forward from Cheyenne, could also play the wing for the Pokes. He did just that for Everett Shelton's 1952 team that finished the season 28-7 overall and 13-1 in Skyline Conference play. That group punched its ticket to the NCAA Tournament after back-to-back blowout victories over Border War rival Colorado State and Denver.
The Cowboys fell to Oklahoma City 54-48 in the opening round of March Madness.
Known for his deadly hook shot inside the paint, Haag was named a First-Team All-Conference player as a senior. That year Haag averaged a career-high 12.6 points per game. He also pulled down 9.2 boards an outing. Haag is still ranked 10th in UW history in single-season rebounds with 293 in the 1951-52 season.
Why is Haag our pick at No. 19.
This quote from the legendary head coach Everett Shelton pretty much says it all.
"For his stature and physique, Dick's as great a ballplayer as I have seen."
The Minneapolis Lakers selected Haag in the 1952 NBA Draft.
Who else wore No. 19
Jim Mulvehal (50's), Kent Bryan (50's)
You might have noticed there wasn't a selection at No. 18. We still want to honor the players who did wear that jersey: Charles Wing (50's), Bill Nuhn (50's), Jim Schell (50's), Bill Stephenson (50's)
Look who wore the No. 17 best right HERE.
Check out our "Who Wore it Best" football series right HERE.
* All available rosters provided by the University of Wyoming Athletics Department. If we missed a player who wore this number, please email cody@7220sports.com
* A number of players wore different jersey numbers during their careers. From the 1930's through the 50's, players were issued a home and an away jersey.
A day with the Bills Mafia