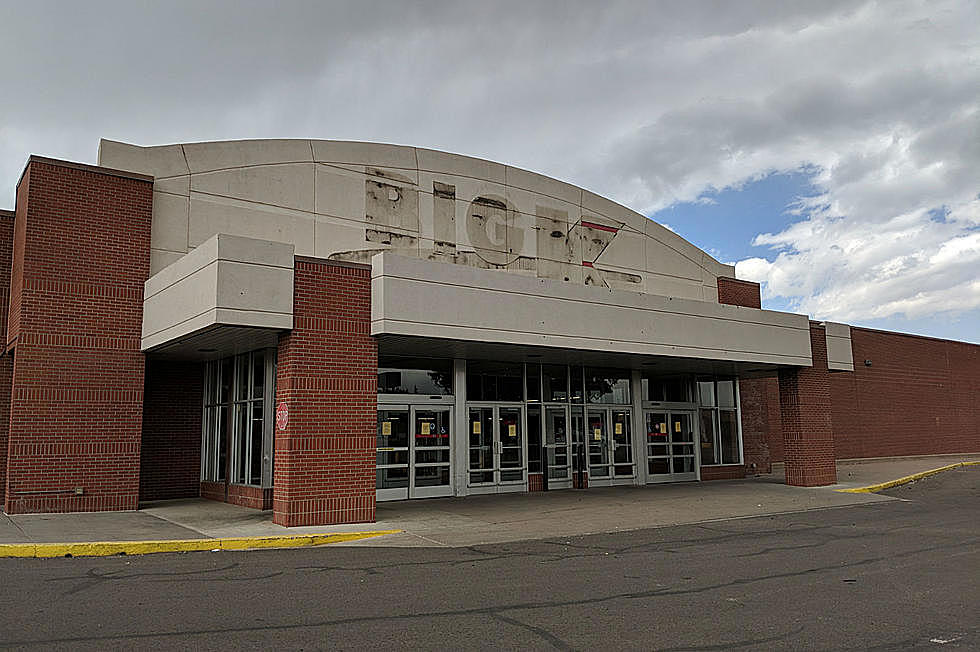 What's Going in the Old Kmart? Laramie Finds Out Soon
Townsquare Media
Laramie has been asking for years about that location. While residents have been asking, the City of Laramie has been working on that for a few years, too. 
There's a lot that goes into retail space. It's not a simple process of "We need a Target; let's send them a Facebook Invite."
The City of Laramie has been working with The Retail Coach out of Austin, Tex. for the last several years to recruit businesses that suit Laramie. 
College Town and Retail
"Laramie is a unique market. We've had to pay attention to a lot of different factors. If a retailer is pulling data, the college population isn't included. We've had to spend time understanding the student population data. You have such a large college population; they make up a lot of the spending," The Retail Coach President Aaron Farmer said. 
Strategy Director Caroline Harrelson said their group is the connection between Laramie and outside retailers. "We ask, 'What categories of retailers does Laramie need? We contact retailers. Have real conversations about the market. Laramie is unique as a college town, but it's kind of out there regionally. And there's housing costs, so we really have to make a case for them why it's a good opportunity for them," she said.
Farmer, who's visited Laramie many times in the last five years, and is an avid Wyoming hunter, knows that the college students are only a small part of the retail decisions in Laramie, despite being big spenders. 
"We have to be able to tell that whole story to prospects," he said. 
The Retail Coach is "A partnership between us and the City…we've seen quite a bit of growth in the last several years. Sportsman's Warehouse, Jersey Mikes…and what's going in that old Kmart spot soon," Farmer added.  
Laramie Goes Above and Beyond
As a side note, when the sub shop expressed interest but didn't see a desired site, The Retail Coach asked City Planner Derek Teini what other retail locations might work. "Derek told us about the Freddie's site. Derek left work and drove by to take a cell phone pic on a snowy day. We sent it to Jersey Mikes, and they toured it the next week. Within months, they were opening," Harrelson said of the collaboration.  
But back to the old Kmart spot. It's been a big work in progress. 
"That whole area is getting a facelift," Harrelson said. 
Harrelson said the property is owned by a corporation out of Salt Lake City, and they've been working with them for a good-fitting retailer. Retailers have specific specifications they want for sites, from building location to flooring and parking lots. 
"'Where, what it looks like, condition of the building, what is the parking lot like? Is it safe?' They ask," Harrelson said.   
"We've been working with the SLC group to redevelop the property, so it looks like some of the newer centers in other places. Retail is a domino effect; it takes that one big retailer and the co-tenancy happens after that."
Along with that space getting a facelift, Farmer added that the City of Laramie is City is going to incentivize the redevelopment of that property with the understanding of what retailers are going to be in there. 
"They [retailers] want a certain number of sales; it's worth incentivizing for the sales tax on the millions of sales. Over time, it's a small investment with a big return for the city and the residents."
"A benefit for school systems, roads… it's a win-win for all," Harrelson added. 
Negotiations of leasing that space are almost final, so we should have official notice soon. 
"We're excited about all the momentum and gains in Laramie," Harrelson said. 
Top 10 Things Every Kid Who Grew Up in a Small Town Did
As a small town kid you probably did one of these things