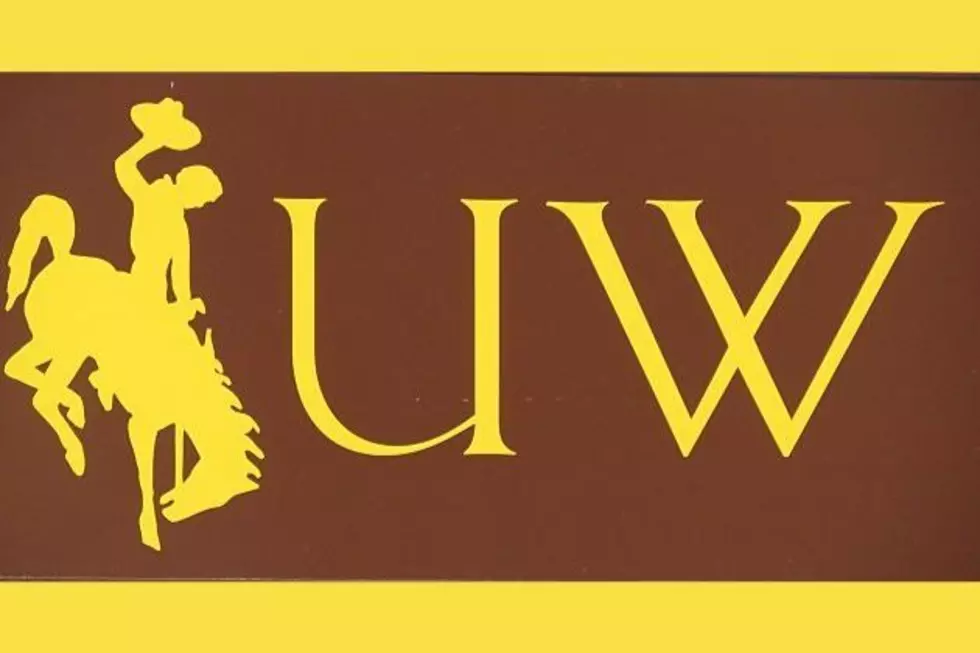 Univ. of Wyoming Raked In Awards At The Annual Wyoming Press Association
Credit: Jerrad Anderson, Townsquare Media
University of Wyoming Institutional Communications and Marketing specialists and UW Extension communications team members received nearly 20 awards during the annual Wyoming Press Association (WPA) Associates group contest, last weekend in Cheyenne, according to a release.
The convention attracts Wyoming's newspaper professionals and the WPA's Associate members -- many of whom are public relations professionals -- for workshops, seminars and speakers. The WPA convention culminated with the awards program where the top newspapers in three divisions (daily, Casper Star-Tribune; large weekly, Jackson Hole News & Guide; and small weekly, Greybull Standard) were named. Individual award winners also were announced in several categories.
Baldwin says, "Our team works hard to tell the university's story to our state, the nation and the world. We appreciate being recognized for our skill in doing so."
This year's contest drew entries from communications professionals from around the state. UW personnel competed against media representatives such as those from various Wyoming state government departments and area public relations firms.
WPA Associates members, including those from UW, attended job-related workshops during the convention.
Awards Received
UW Institutional Communications
Chad Baldwin
First place, Three Releases on the Same Topic, "Archaeological Research." Judge's comments: "Particularly in the human arrival and Powars quarry pieces, the author does a good job of distilling what could be archeology jargon into layman's terms and explaining the significance of the research for a lay audience. Solid writing throughout."
First place, One Feature, "UW Grad's Food Production Vision Hits New Level of Success." Judge's comments: "Strong lede. Through the use of quotations, we get a good sense of who Nate Storey is and how his business ticks. Nice job blending the stories of Bright Agrotech and IMPACT 307. And I love a punny headline or subheadline."
Milton Ontiveroz
Second place, One Feature, "Students Learn History of Black 14 in UW Summer Institute." Judge's comments: "Nice job incorporating the perspectives of former athletes, event organizers and student participants."
First place, Three Features on the Same Topic, "UW Rodeo Program." Judge's comments: "Really nice job weaving together human interest elements/stories with the rodeo gamers."
Ron Podell
Second place, One News Release, "UW's Wyrkshop Mobile Makerspaces Prepare to Hit the Road." Judge's comments: "Engaging writing."
Second place, Three Releases on the Same Topic, "Wyoming Species Conservation/Management." Judge's comments: "I read and re-read the mussels piece because I was left wondering how significant the population decline is. The release asserts in the headline that native mussels species are in decline, and the release tells us a lot about the methodology of the research, but it seems like the big reveal should include some sort of data point so we know what a 'dramatic decline' is."
Second place, Three Features on the Same Topic, "Wildlife Community Outreach." Judge's comments: "Particularly strong ledes on the bat and salamander releases. Strong writing throughout."
UW Institutional Marketing
Mark Belcher
First place, One News Release, "UW Undergraduate's Research Leads to Invention of Technology for Telerehabilitation." Judge's comments: "This release has an attention-grabbing lede, and it's easy to imagine news outlets picking up this release and using it either as is or doing a little more reporting to flesh it out as a full-length feature story."
Jason Harper and Hallie Davis
Second place, Advertising Internally Developed, "Because of a Teacher." Judge's comments: "This ad is well designed. The use of photos and graphic elements help get across how teachers make an impact!"
Ali Grossman
First place, Video Story-Long, "Even Brande -- The World Needs More Cowboys & So Does Wyoming." Judge's comments: "In a competitive category of UW-submitted entries, this narrative and accompanying video, sound, and editing rise to the top. Authentic and believable. Excellent shot variety, tightly edited. Added bonus is the custom soundtrack. Great summary statement and visual package at the conclusion. Stands out for effective use of the medium and technical quality. Nice work!"
First place, Video Story-Short, "Vanessa Sorrels-Peahrora: UW in Your Community." Judge's comments: "This video short does an excellent job of fulfilling the objective of connecting a Wyoming county with an alumnus. The narrative and accompanying shot list used the medium effectively and linked education with professional possibilities. An inspiring combination."
Mary Jung
Second place, Video Story-Long, "Graduate Kinesiology Journeys at University of Wyoming." Judge's comments: "Excellence starts with a strong script -- you have that here. Great visual variety. Listening/seeing students in action is very inspiring. Great lead-in with a first-person perspective and accompanying voice and visuals. Very nicely edited. Effective distribution channels for video. Very fine work."
Micaela Myers, Michelle Eberle, and Ted Brummond
First place, Publications, "UWyo Magazine -- Spring 2022 Issue." Judge's comments: "After reading, then re-reading the judging criteria for this contest, this edition of this publication stands out with its ability to meet objectives, relate to the target audience, and publish with impact, visual variety, and layout/design. The content mix is noteworthy to ensure most topics (if not all?) for new or returning students are covered. A great mix of photo variety and design treatments to keep it fresh and engaging. A shout-out to the team who rallies to publish this themed edition each year. Congratulations."
UW Extension
Tanya Engel
Honorable mention, Feature Photo, "Pistol and Pete with Elias Hutchinson." Judge's comments: "Great shot with lots of elements and lots of details to notice throughout the photo."
David Keto
Honorable mention, Video Story-Long, "2022 Wyoming Wool Initiative Blanket." Judge's comments: "Part of the excellence here is revealing a subject few have ever seen using solid video storytelling technique. Strong visual and voice variety. Very nicely edited. Keep up the great work."
Second place, Video Story-Short, "UW Extension, Rooted in Wyoming." Judge's comments: "This video short was well conceived and executed to highlight the values and mission of UW Extension. Postproduction visuals were cohesive and a nice package. What it lacked to win first place were voices backing up the skills learned and benefits of working for UWE."
Brooke Ortel
Honorable mention, One News Release, "UW Collegiate Judging Reports Record Enrollment, Engagement." Judge's comments: "This release also would be easy for outlets to localize and/or turn into a full-length feature."
Congratulations UWYO for these achievements! Well deserved, truly!
11 Celebrities with Ties to Laramie, Wyoming
Whether they were born here, or just visited here; Laramie has its fair share of famous people.