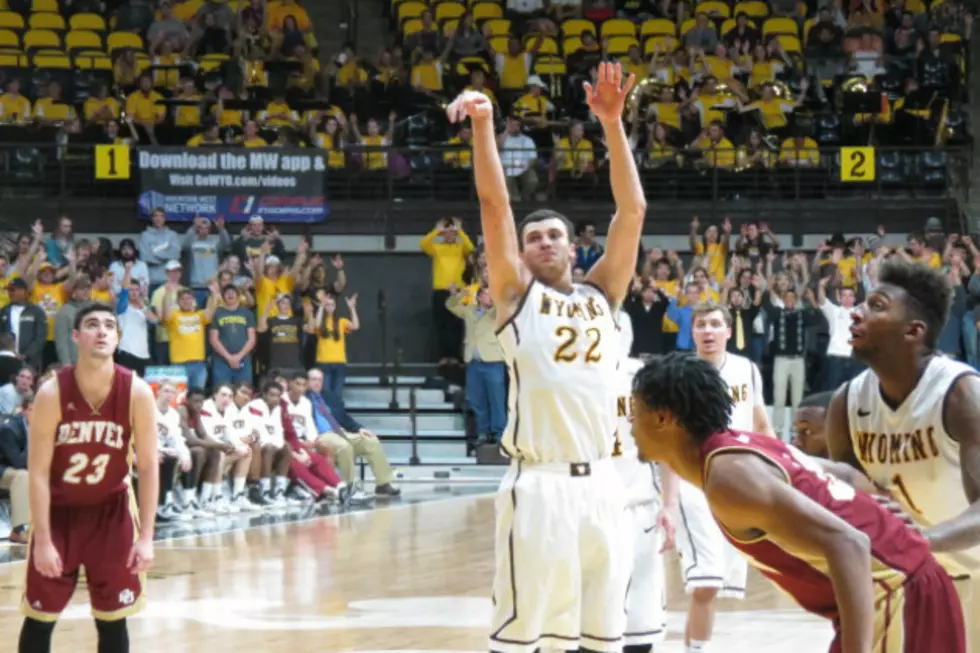 The Cowboys' Mono Update Is No Nance
David Settle, Townsquare Media
There's more mixed news regarding two Wyoming Cowboys basketball players battling mononucleosis.
The bad news is sources have confirmed that senior forward Larry Nance Jr. did not make the trip to California and will not play in tonight's game against San Diego State.
Nance is averaging 16.3 points and 7.2 rebounds per game. In addition, he's also has 27 blocks and 33 steals. Previously, Wyoming head coach Larry Shyatt has referred to Nance as the "anchor" of their defense.
The good news is red-shirt freshmen forward Alan Herndon did make the trip and is expected to play. The next question is how much? The answer is we'll wait and see.
Herndon has missed the last two game with mono. He's averaging 2.9 points and 2.6 rebounds in 16 minutes per game.
Tonight's game will tip-off at 9 p.m., Mountain Time.