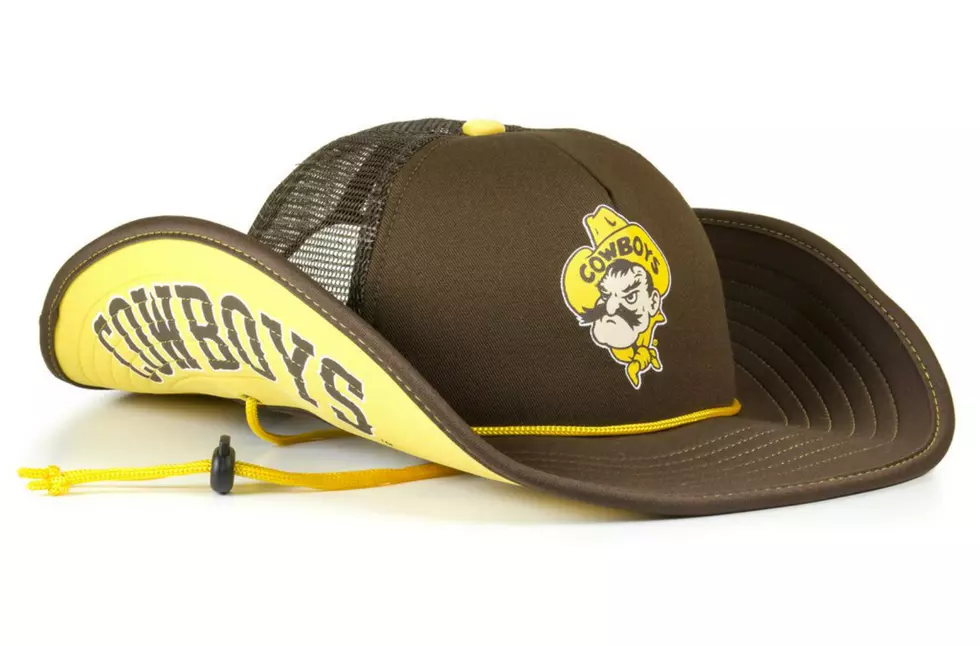 Ten Hats That Every Guy in Wyoming Should Own
Photo Courtesy of Cowbucker.com
It's an unwritten rule that every man, woman and child in the great state of Wyoming should dedicate at least half of their wardrobe to apparel honoring the Cowboy State. After all, you'll probably need a few shirts to match your awesome "Cowbucker" hat.
With that in mind, here is the definitive list of 10 hats every grown man in the state of Wyoming should own.
1. Cowboy Hat - Even if you're a city slicker, you will inevitably attend a function where cowboy hats are the standard uniform. For example, one of the hipster millenials from our Casper office, who was forced to "cowboy up" before he was allowed in the chutes at Cheyenne Frontier Days.
2. Bison Hat - Along with legendary "Bucking Horse and Rider", the majestic bison on the Wyoming state flag is one of our most sacred symbols. Every guy should have at least one.
3. University of Wyoming Hat - If you're a Pokes fan, you'll probably need at least one UW hat in several colors: brown, gold, white, black and, of course, bright yellow. Bonus points for holding on to your uncle's old Cowboy Joe Club hat from back in the day.
4. Camo Hat - Here in Wyoming, camouflage is a staple of both men's and women's fashion. A camo hat is a basic necessity, preferably embroidered with deer or moose antlers.
5.  307 Hat - All the cool kids are representing the Cowboy State with this popular apparel brand that features a variety of trendy styles and designs.
6. Yellowstone, Teton or Devil's Tower Hat - Even if you've never been to one of Wyoming's famous national parks and monuments, nothing displays your state pride quite like this vintage Yellowstone trucker hat.
7. WYO Beanie - Hats aren't just for fashion in our neck of the woods, they also protect us from the wind. There are many very styles and colors to choose from, including this incredibly awesome Pistol Pete beanie with tassels.
8. Floppy Fishing Hat - Fishing is one of Wyoming's favorite past times. Not only does a Wyoming floppy bucket hat look cool, it also offers shade during a hot, sunny day on the lake and you can hook your favorite lures on it too.
9. Orange Hunting Hat - Along with fishing, hunting is a rite of passage for young men in the Cowboy State. Of course, every bright orange hunting hat should be embroidered with a pheasant to keep kids safe and remind them what to shoot at.
10. Old School Corduroy Hat - Vintage trucker hats were cool ten years ago. These days, the classic retro lid is this brown Wyoming Cowboys "cord" hat, circa the mid 80s.