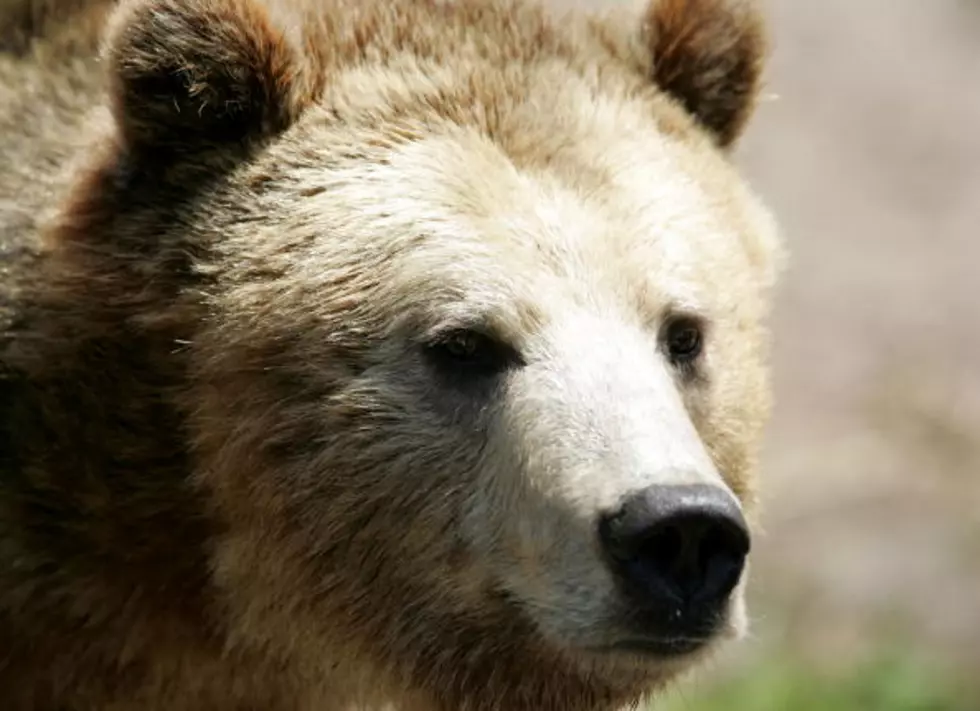 Sweetwater County Sheriff Issues Bear Safety Guidelines
Justin Sullivan, Getty Images
Spokesman Dick Blust says the big concern in Wyoming is in grizzly bear country in the northwest part of the state. The grizzly population in the Greater Yellowstone Ecosystem is estimated at around 600 animals.
While black bears can present a hazard, especially in the case of a mother bear with cubs, the much larger and more aggressive grizzly is considered a far more dangerous animal to encounter.
Blust says hunters are especially at risk because they are often moving quietly during the dawn and dusk hours and using game calls which can attract bears.
Blust advises hunters to take the following steps in grizzly country:
-Remain alert always for bears
-Carry and know how to use bear spray. Blust says it's especially important to have the spray where you can get to it quickly, and not packed away somewhere where it isn't accessible.
-Learn to recognize bear signs such as tracks and scat.
-Remove downed game quickly and be especially on the lookout for bears while field dressing your game.
-Make noise while packing out your game and avoid packing out meat at night.
More information on grizzly bears and bear safety is available at the Wyoming Game & Fish website.