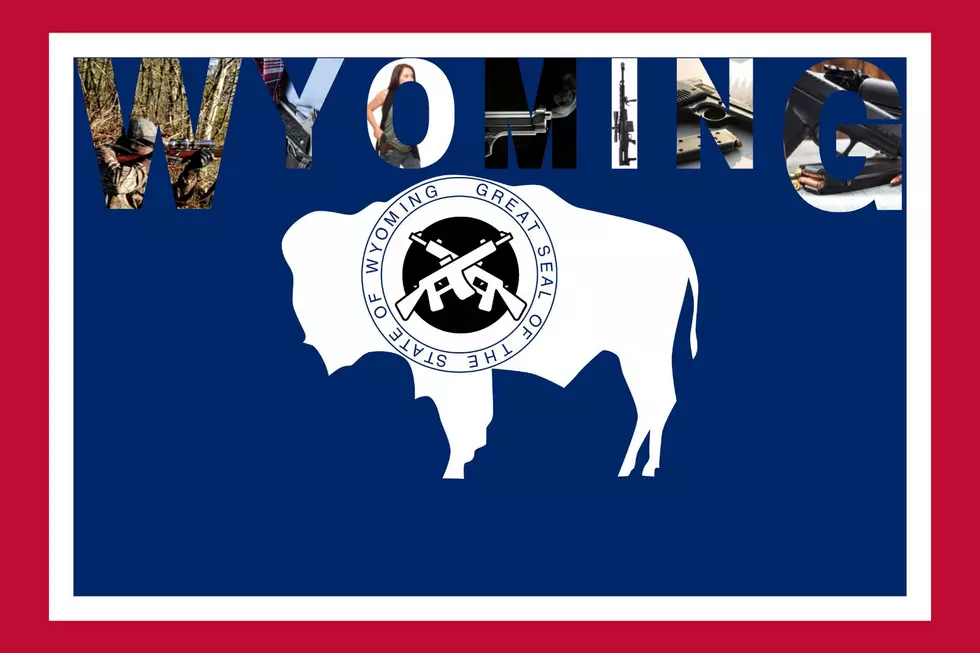 Surprised That Wyoming Is The Best State For Gun Owners?
Drew Kirby/CANVA
The Wyoming lifestyle isn't for everyone. If you like to live in the big city with lots of people, Wyoming is not for you. If you don't like looking at some of the best scenery in the world, Wyoming is not for you. If you don't like the thought of everyone owning a gun, Wyoming is DEFINITELY not for you.
Guns and Ammo Magazine has put out a list of the BEST states for gun owners in the country and Wyoming sits atop the list.
When figuring out the top states there were 5 categories that were evaluated.
Right-to-carry: Rules and difficulty to carry in the state
Access to 'Black Rifles": What type of ban is in place on certain firearms
Use-of-force laws (Castle Doctrine): How well can you protect yourself in the state
Items regulated by National Firearms Act: What items are you allowed to have (not only guns, but accessories like suppressors, magazines...etc)
Miscellaneous: All other factors of gun ownership in the state (places to shoot, shooting competitions, gun laws...etc)
Each of the 5 categories was graded in each state (and Washington D.C.) with a top score of 10 points in each category. There are a grand total of 50 points possible in this grading system.
Wyoming, Idaho, Montana, Utah and Arizona are the only states that scored the perfect 50. North Dakota scored 49.5 and currently sit in 6th place. There were quite a few states that finished with 49 points.
Living in Wyoming we know why the state took the top spot, but as the kids say...if you know, you know. If you don't know, you probably won't like it here and can stay where you are.
Living in Wyoming there are a couple things you probably know.
Wyoming's official sport: Rodeo
Wyoming's Official Mammal: Bison
Wyoming's Official Flower: Indian Paintbrush
Wyoming's Official Bird: Meadowlark
Wyoming's Official Fish: Cutthroat Trout
Wyoming's Official Gun: ALL OF THEM
Must Have Items When Visiting Wyoming
Ask any Wyomingite and they'll tell ya there are important things you'll need on your visit to Wyoming. These are in no particular order, but are all items you'll need to remember to have.
Shooting Black Powder In Wyoming