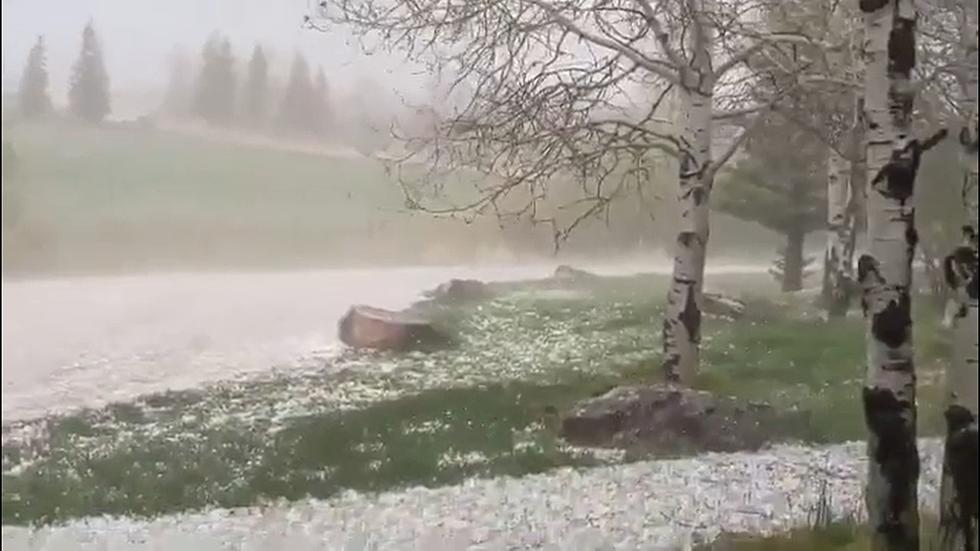 Severe Storms Possible In Southeast Wyoming, Panhandle, Isolated Tornadoes Possible
Weather Channel via YouTube
The Cheyenne Office of the National Weather Service issued a weather ''situation statement" for southeast Wyoming and the Nebraska Panhandle that warns of strong to severe thunderstorms, strong winds, and large hail as possible weather hazards on Sunday
A spokeswoman for the agency told Townsquare Media of Cheyenne on Sunday that tornadoes are possible north of Chugwater and in the Nebraska Panhandle today.
But she said the risk of twisters in the Cheyenne/ Laramie County area today is very low.
Townsquare Media contacted the office after the weather service sent out the following weather statement:
Here are the current weather event impact highlights:
Severe thunderstorms are looking likely for this afternoon and early evening east of Interstate 25, especially for the Nebraska Panhandle. Strong non-convective winds are likely west from Arlington to Rawlins.
Supercell thunderstorms area expected to develop after 1 PM today that will eventually congeal into a squall line across the Nebraska Panhandle by late afternoon.
All modes of severe convective weather is expected, including a few tornadoes. As the squall line develops, hazards transition to strong downburst winds.
Storms move east into central Nebraska by early evening, ending the severe weather threat.
The agency sent out additional information warning of the possibility of ping-pong ball size hail and winds of up to 60 miles per hour in some areas. But the risk of large hail in the Cheyenne areas was only about five percent, according to a graphic.
See the Must-Drive Roads in Every State