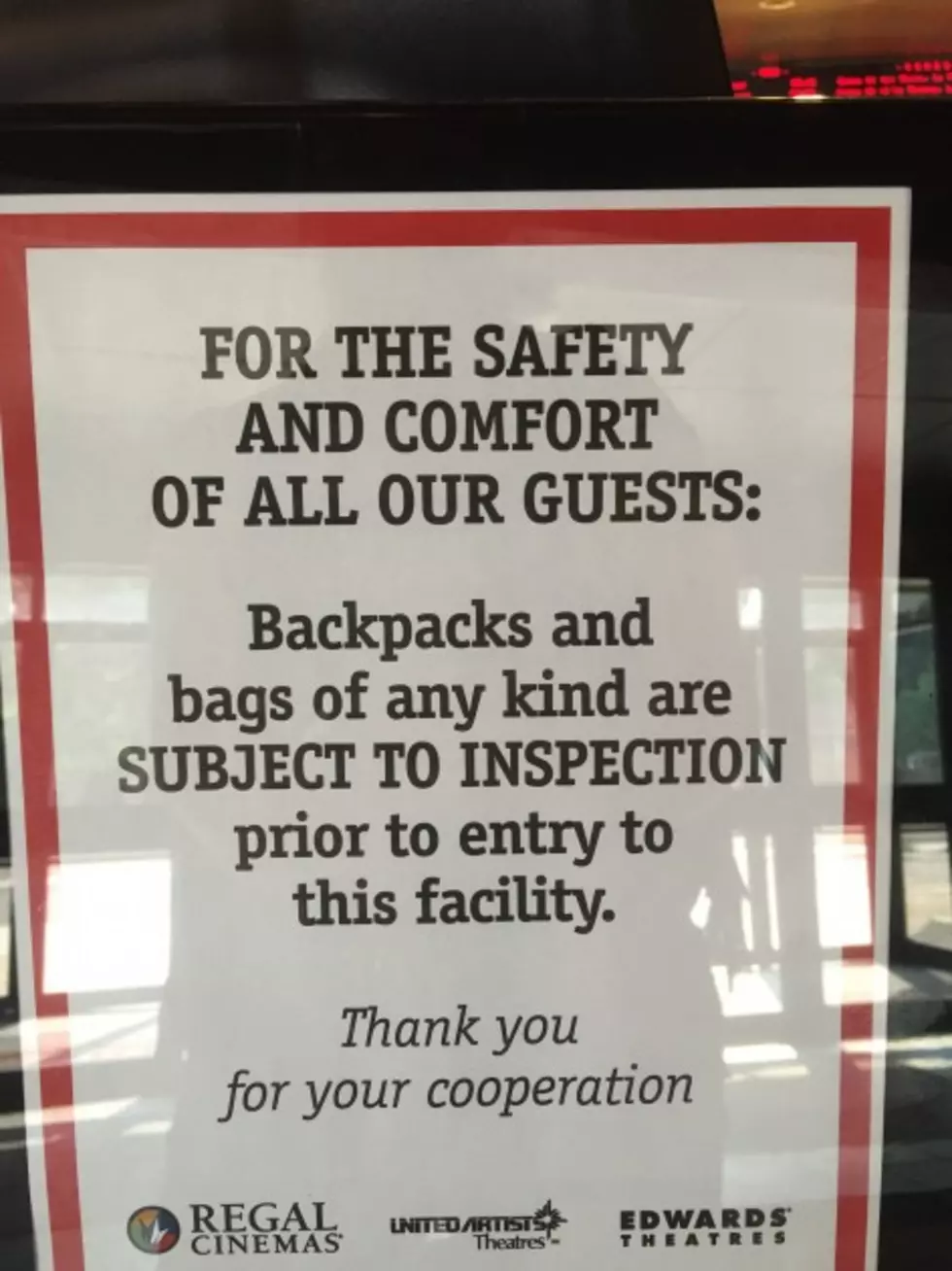 Regal Cinemas Now Checking Bags
Caitlin Anderle/Townsquare Media
Due to recent theater shootings in Lafayette, Louisiana and Antioch, Tennessee, the Regal Entertainment Group has introduced a new policy for their cinemas in which theater employees will check bags before patrons enter the theater.
The news also comes on the heels of end of the Aurora trial, in which the shooter has been sentenced to life in prison for the 2012 shooting.
.Laramie's Fox Theater, which is owned by the Regal Entertainment Group, is compliant with this policy. A local employee has confirmed that bags will be checked for firearms and alcohol before patrons are allowed to enter the theater.
The Regal Entertainment Group is currently the largest theater chain in America, with 588 locations across the country. The company is based out of Knoxville, Tennessee.