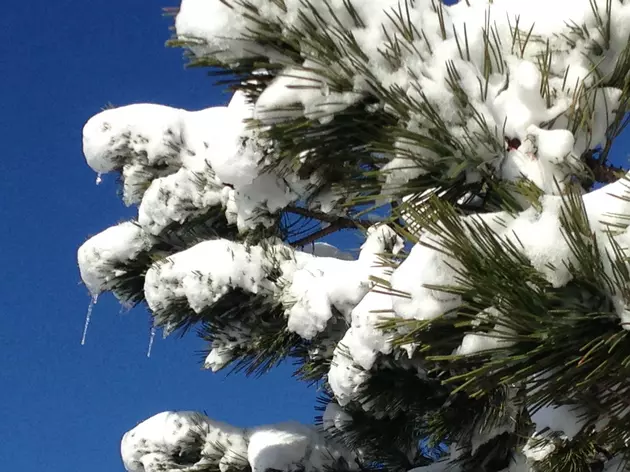 Record-Breaking Snowstorm Pounds Cheyenne
Joy Greenwald, Townsquare Media
Wednesday's spring snowstorm dumped a record-breaking 14.1 inches of snow on Cheyenne, shattering the record for snowfall on March 23.
"It was definitely one for the ages," said Meteorologist Chad Hahn with the National Weather Service in Cheyenne. "The previous record was around 8 1/2 inches and that was back in the late 90s."
Not only did Wednesday's snowfall break the record for the day, it also ranked number four in all-time daily snowfall totals over the past 130 years.
"A lot of times we'll get these systems that are 18 to 24 hours in length," said Hahn. "This one was really short in duration, but boy it packed a punch."
Hahn says the interesting thing about Wednesday's storm was how much the wind complicated things.
"We had a gust of 54 mph at the airport and we also had a gust of 62 mph down around Exit 2 on Interstate 25 south of Cheyenne," said Hahn. "Fourteen inches of snow without the winds wouldn't have had nearly the impact that we saw yesterday."
The Cheyenne area could see some light snow on Friday and Saturday, but Hahn says the new system will be much weaker.
"We're not expecting anything along the lines of what we saw yesterday in the foreseeable future," said Hahn.