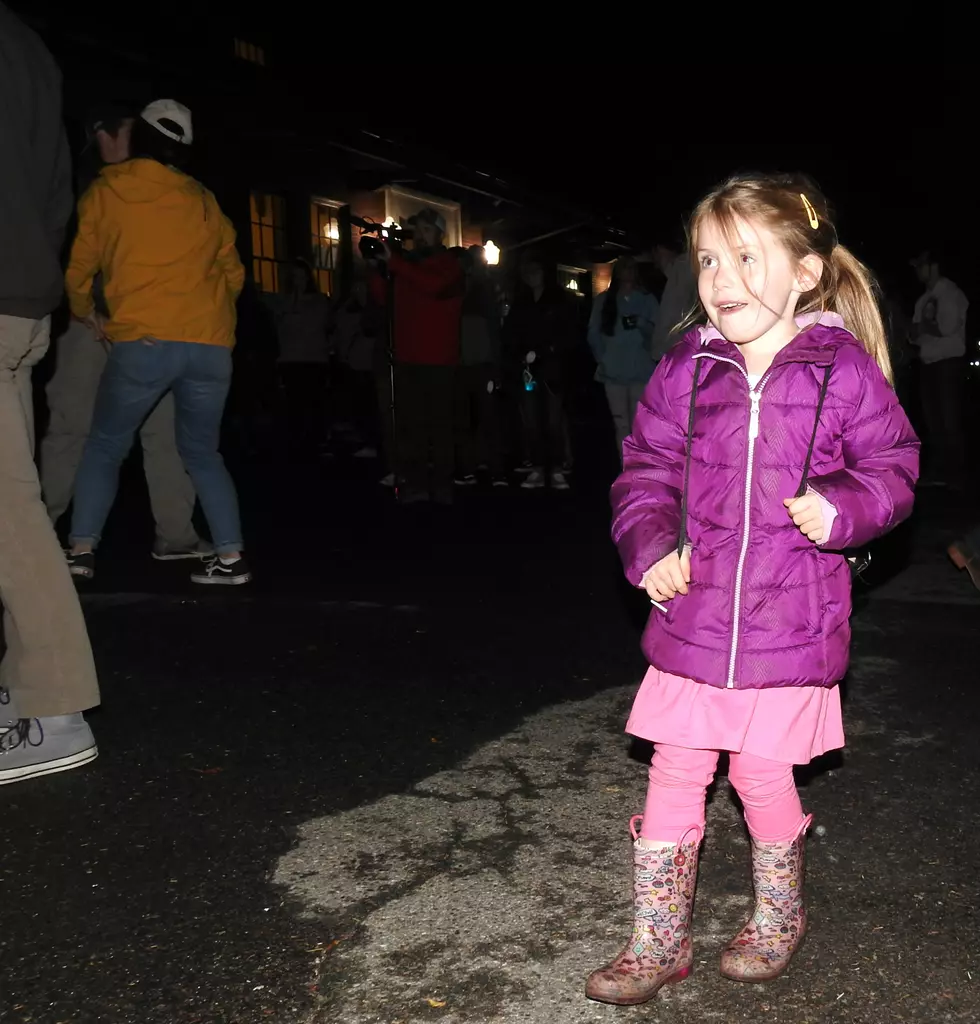 Rain or Shine, the Downtown Mashup Brings Laramie Together
Debbie Cobb, Townsquare Media.
The rain may have been coming down, but that didn't stop most of the town from enjoying the Downtown Mashup last Friday at the Historic Laramie Depot. Food trucks lined the parking lot while booths set up by local businesses thankfully had thought to bring pop-up tents to protect them from the elements. As the local bands took the stage and began to play to the bundled-up crowd, the energy was electric and excited, despite the dark and stormy night.
Trey Sherwood, Director of Laramie Mainstreet, attributes the success of this year's Downtown Mashup to the wide variety of demographics pulled to the event. "Our community is coming together to have a party," Sherwood said. "I'm so thrilled to see that even though it's raining, we've got young kids out here, we've got parents, we've got college students, it's the heart of our community coming together to celebrate what makes Laramie awesome."
Sherwood says the goal of Laramie Mainstreet's programs have always been to make everyone feel like Downtown Laramie has something for them. This year's partnership with The University of Wyoming and the change of the weekend to coincide with UW Family Weekend helped to bring even more people downtown to experience the giant party in the Gem City. The University even had special bus schedules to make sure anyone who wanted to go to the event could get there.
The mechanical bull was new this year, as was the bounce house. Both of these were huge hits. Lines wrapped around the interior of the Depot to play Family Feud, pose for photos in the photo booth, or chat with the folks at Wyoming Public Media.
Sherwood says she's always open to feedback and invites anyone to stop by her office at 115 Ivinson to tell her if they have any ideas for next year. "Knock on the door and be like "Trey! I have an idea!" She said.
Trey has a special message for anyone who might have missed the engaging event: "We missed you if you didn't make it and we hope to see you next year. Engage with us on social media and get a sense of the energy of what's happening downtown, or better yet, just come! Come with friends and just explore. Put it on your calendar for next year and just make a commitment to come."