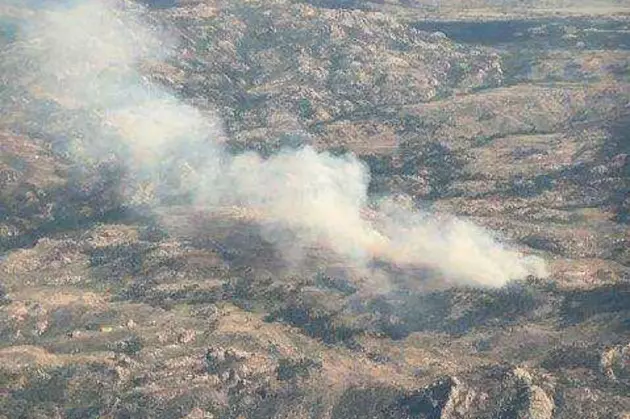 New 95-Acre Wildfire Burning in Converse County
Courtesy: Inciweb.gov
Firefighters are using aircraft to battle a new wildfire burning in rugged, rocky terrain in southeast Wyoming.
The Ashenfelder Fire had burned 95 acres as of Thursday morning in the Ashenfelder Basin. The blaze is located north of Laramie Peak, west of Harris Peak and south of Esterbrook on the Medicine Bow National Forest in Converse County.
Fire crews are being flown into the area. Accessing the fire is difficult.
Three crews are currently engaged with the fire, while another is en route. Three helicopters and a single-engine air tanker are providing aerial support.
Management of the fire is set to transition to a type three team on Friday.