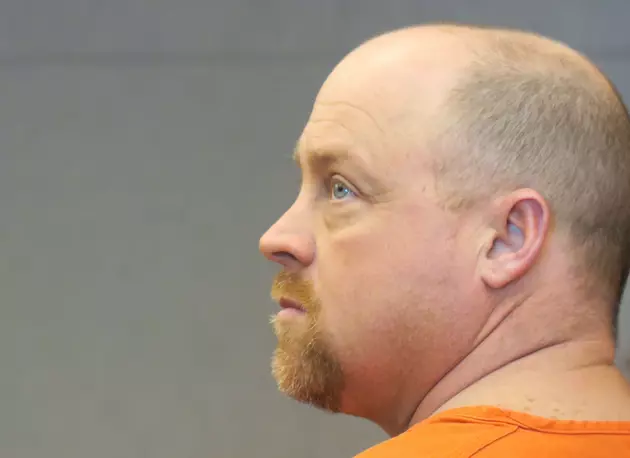 Natrona County Man to Face Prison Time for Three Sex Crimes
Tom Morton, Townsquare Media
Michael Allen Griswold, 43, entered Alford pleas to one count of third-degree sexual abuse of a minor, one count of indecent liberties and one count of third-degree sexual assault. The third-degree charges each carry a maximum sentence of 15 years imprisonment, while the indecent liberties charge -- which is no longer part of Wyoming law, but was at the time the crime was allegedly committed -- carries a 10-year maximum.
By entering an Alford plea, a defendant does not admit that they are guilty of the crime charged, but they concede that the prosecution would likely be able to obtain a conviction at trial. For sentencing purposes, an Alford plea is functionally similar to a guilty plea.
In exchange for his pleas, Assistant District Attorney Kevin Taheri will recommend at sentencing that Griswold serve concurrent prison terms on the three counts. The plea deal calls for Griswold to serve eight to 13 years in prison.
Each charge references a separate victim, with the youngest having been five or six years old at the time of the alleged abuse.
Griswold was arrested Aug. 4, two days after an acquaintance of two of the victims reported the allegations to the Natrona County Sheriff's Office. In that initial report, the reporting party told an investigator that one victim claimed Griswold had forced her to have sex with him multiple times from the time she was seven years old until she turned 18.
The reporting party said that a second victim had then told her Griswold tried to put his hands down the victim's underwear, according to court documents. In reviewing the relationship between Griswold and that victim, the investigator determined "the relationship qualified as incest as specifically listed in Wyoming State Statute."
The third-degree sexual assault charge to which Griswold pleaded on Monday alleged that Griswold, in the early 1990s, sexually assaulted a person who was physically helpless in the Alcova area.
District Judge Daniel Forgey on Monday ordered a presentence investigation report. A sentencing hearing will be set at a later date.
Griswold remains free on bond pending sentencing.