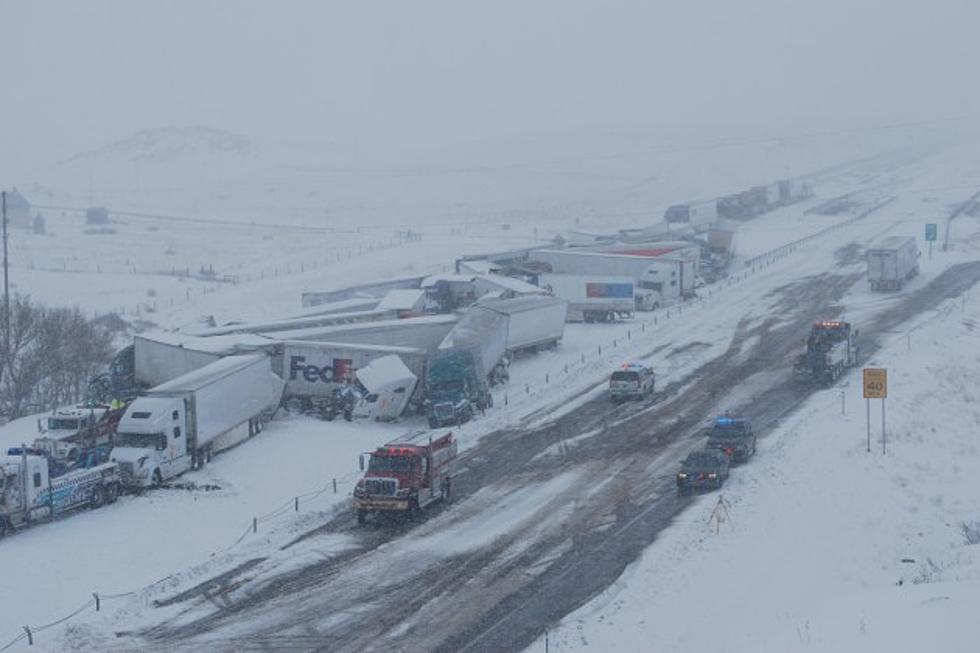 Massive Pileup On I-80 Caught On Video [VIDEO]
Photo Provided By Wyoming Highway Patrol
Heavy snow on Thursday, April 16 resulted in three separate pileups on Interstate 80 between Laramie and Cheyenne. The Wyoming Highway Patrol estimates about 45 vehicles, 33 of which were commercial and 12 passenger, were involved in the wrecks.
No fatalities were reported, but at least 27 people were transported to the Cheyenne Regional Medical Center for treatment of their injuries. Six people were reported to have serious or critical leg or spine injuries.
A video recently posted to YouTube by Marci Hugentobler shows part of the wreck as it happened. In it you can see (and hear) several commercial trucks and passenger vehicles as they enter the pile up and slam into others.
**WARNING*** You can hear some foul language in this video.