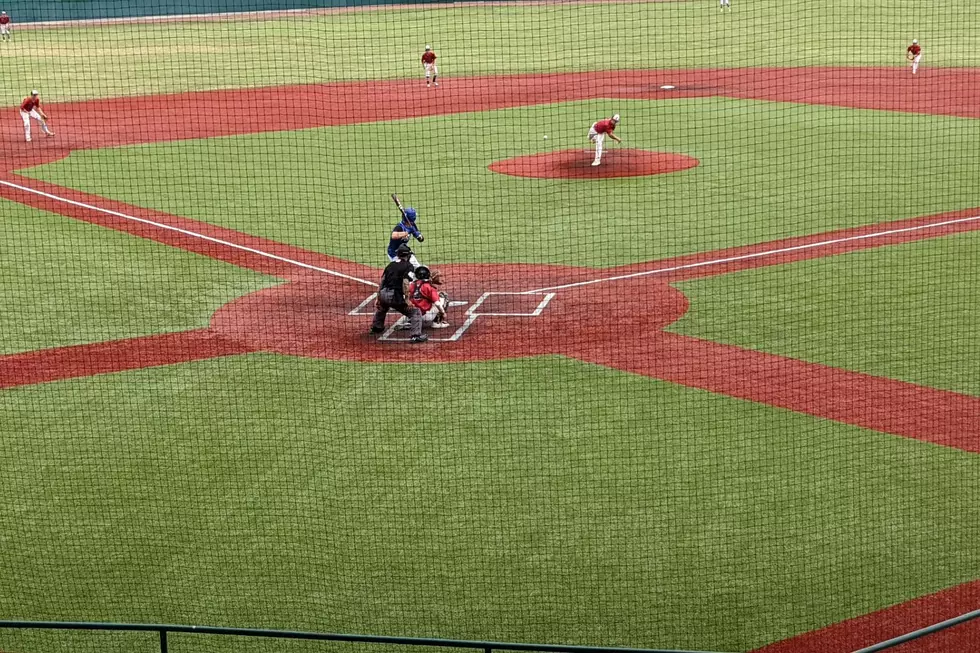 Laramie Rangers 2022 Legion Baseball Season is Complete
David Settle, Townsquare Media
The 2022 American Legion Baseball season ended last week for the Laramie Rangers with a Day 3 loss at the state tournament to the host Sheridan Troopers.
Laramie went 1-2 in this year's state tournament. They lost in ten innings, 9-8, to Jackson at the start of the tournament. After a 9-3 win over Rock Springs, Laramie was ousted on July 27 by Sheridan in an 11-5 setback.
Manager Aaron Lozano admitted it was a state tournament where Laramie couldn't quite put things together.
"We're a team known to explode. Just didn't have that in this tournament, unfortunately, and I think we had some good hits, we some good situations, but (were) just never quite able to take that next step."
The Rangers had seven seniors on the 2022 rosters. Lozano knew after they were eliminated it was a disappointing finish.
"Especially with all the seniors that we had, and all the years we spent together, and all the things we've gone through together, it's a difficult loss, for sure."
Four seniors could potentially return for a super-senior season in 2023. Lozano stressed that their decision didn't have to be made now.
As for 2022, the Rangers finished with a 35-23 overall record.
Four players earned all-state awards. Brandon Chavez, Billy Jenkin, and Ben Ruckman were first-team all-state, while Garrett Dodd was second-team all-state. Chavez and Ruckman were unanimous selections to the first team.
Lozano pointed to a big offseason ahead for the team. He mentioned the possibility of attending some camps this fall. He also said it will be key for players like Chavez, Mason Branch, and Tayton Moore, who want to play in college.
"We want to get them some exposure and some work (to show coaches and scouts), and then with as many guys as we're potentially losing, it's a great opportunity for our younger Rangers to step up. To come to work out with the 'big boys,' and see what we're all about, and kind of open a new chapter in Ranger baseball."
For Lozano, it starts with pitching and catching in the offseason.
They return a lot of depth on the mound, but Laramie loses its No. 1 catcher in Diego Medina, who caught over 226 innings during the 2022 season. That's one decision Lozano and his staff will evaluate very carefully. Lozano also touched on some of this year's pitching staff taking another step forward in their development to help Laramie remain competitive on the field.
7 Facts You Probably Don't Know About Laramie, WY
Explore interesting tidbits about Laramie, Wyoming.