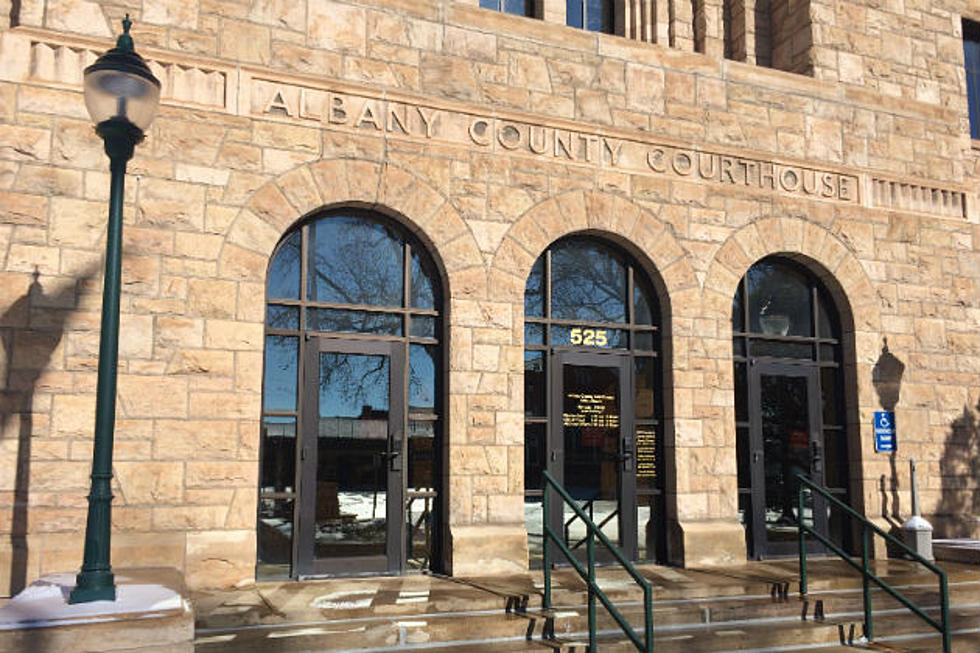 Laramie Man Denies Aggravated Assault Charge
Nick Learned, Townsquare Media
A man charged with aggravated assault after allegedly hitting another man in the head with a gun after a fight pleaded not guilty to the charge Thursday in Albany County District Court.
Cody Calhoun, 23, could face up to 10 years in prison and have to pay a $10,000 fine if convicted. Judge Jeffrey Donnell scheduled trial for Nov. 14-15.
Calhoun was arrested after an Albany County Sheriff's deputy went to Ivinson Memorial Hospital on June 4 to investigate a report of a man who had been hit in the head while camping in the Vedauwoo area.
Court documents say the deputy arrived to find the victim with a large cut on his upper right temple.
The victim and two people who saw the incident reportedly told the deputy that Calhoun and the victim had been in a fight and once the fight was over, Calhoun went to his truck and retrieved what Calhoun later allegedly confirmed to be a gun and used it to hit the victim in the head.
The two witnesses drove drove the victim to the hospital.
Calhoun allegedly admitted to fighting with the victim and getting the gun from his truck after the initial fight was over, according to the affidavit.
Calhoun remains free on $10,000 signature bond, which Judge Jeffrey Donnell continued Thursday.