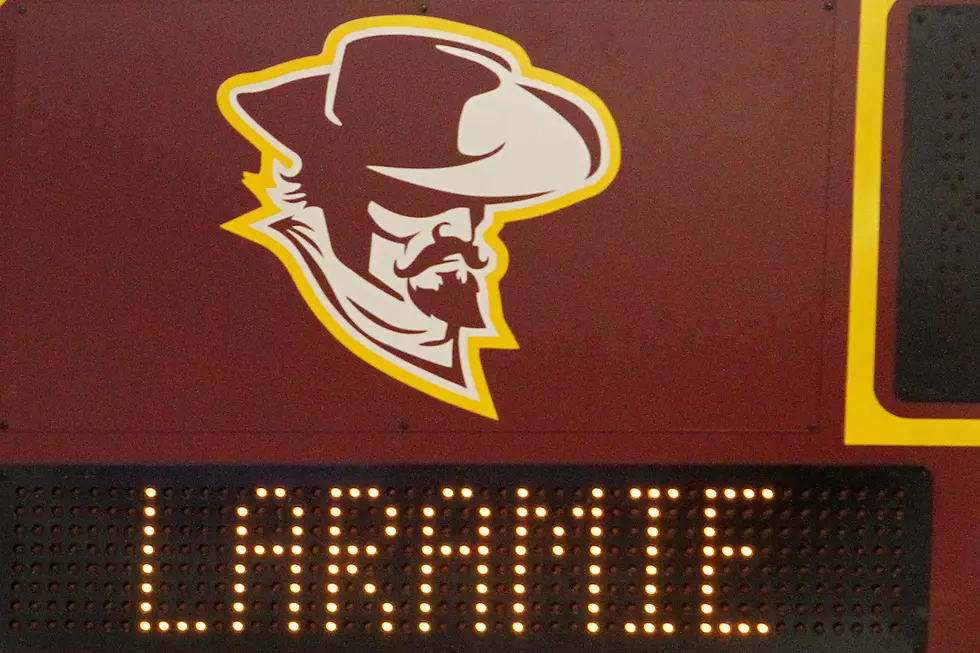 Laramie Faces a Pair of 3A Opponents at Home
Seneca Riggins, Townsquare Media
The final two games of a four-game home-stand are on tap Friday and Saturday for the Laramie High School basketball teams.
Laramie will play their final two non-conference games against a pair of Class 3A opponents in Rawlins and Douglas. The game times are 6 and 7:30 p.m. against the Outlaws, while games against the Bearcats are at 1 and 2:30 p.m. The varsity girls' game is first followed by the varsity boys'.
Laramie Lady Plainsmen
Off to a 4-2 start, Laramie will play Rawlins (1-3) today and 3A No. 1 ranked Douglas (6-0) on Saturday.
LHS head coach Nick Darling knows both these teams will provide some good tests.
"Douglas is really, really good, and I'm excited about that challenge. Rawlins is pretty good, too. They've got some talent on that team. I'm just excited about progressing with our team and doing what we need to do."
The focus in practice Darling said was on two areas of emphasis.
"If we can't play (better) defense, and we can't rebound (better), we're not going to be very successful this year, so we need to be much better at that."
Laramie Plainsmen
The LHS boys are off to a second consecutive 6-0 start. They play 3A No. 4 Rawlins (2-2) tonight and 3A No. 5 Douglas (4-2) tomorrow afternoon.
Plainsmen head coach Jim Shaffer says they're pretty similar teams.
"They're both really quality 3A programs. Rawlins is ranked fourth in 3A right now, and I think Douglas is fifth. Rawlins is really, really athletic, like to play downhill, and we've got to come out ready to play."
The Outlaws beat Laramie last year, 63-46, in Rawlins.
Shaffer said the focus in practice continues to be that we want to get better every day.
"It's a mixture of doing the things we do and getting better at the things we do, especially early in the week. The last couple of days we've put some more emphasis on some game prep stuff, but primarily it's working at getting better with the stuff we need to be good at in order to be successful in our league."
Both Laramie teams will open conference quadrant play next week at Cheyenne East on Wednesday and then host Cheyenne Central on Friday.
KOWB (AM 1290) will broadcast the Friday doubleheader live on the radio, the KOWB app, or online. Coverage is scheduled to start at 5:30 p.m. Saturday's broadcast will be streaming-only due to a conflict with University of Wyoming basketball on KOWB. The only way to listen to Saturday's games from KOWB is through this link: www.network1sports.com/station/kowbnet. The coverage will begin at 12:30 p.m.
Enter your number to get our free mobile app
Winter Weather Tips From the National Weather Service