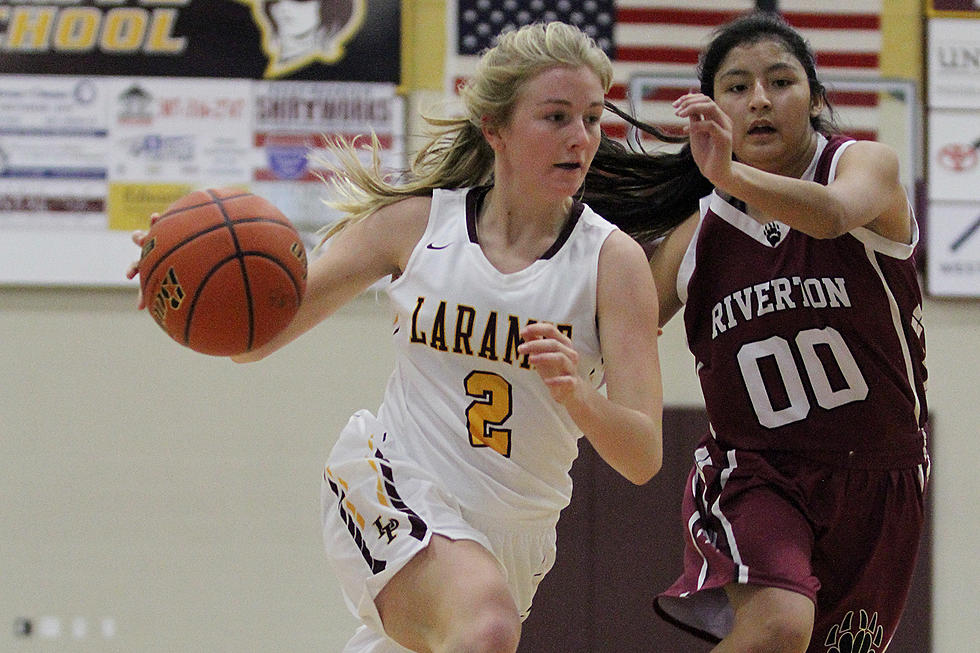 Laramie Basketball Hosts Central in Home Finale
Seneca Riggins, Townsquare Media
The final home games of the high school basketball season are here, when Laramie hosts Cheyenne Central in a boys-girls doubleheader Thursday in the Gem City.
Tonight is senior night, as the two teams recognize those members of the class of 2017 who will be playing their final game at the LHS gym. The seniors will be honored in a ceremony prior to each game.
The Plainsmen have just two seniors on their roster, forward Diego Giron and guard Isaiah Martinez.
Laramie head coach Travis Brown said your first seniors are special.
"Those two kids epitomize, truthfully, what we're trying to build in the future. They've earned everything they've gotten. They've worked their way up through a system, and this is their first varsity experience. What I like about it is, they've embraced the opportunities they've earned."
The Lady Plainsmen have six members they will pay tribute to before the second game of the doubleheader. They are Morgan Bury, Caitlyn Cox, Eliza Dickinson, Olivia Dorrell, Bridgette Johnson and Kadelyn Setright.
Head coach Laura Pollard said she's glad their journey isn't over yet.
"I think the only thing I'll say tomorrow (Thursday) night is here's your future leaders. That's what they've demonstrated this year, and they're going to go out in society and keep doing those leadership skills and confidence skills they've gained this year."
Laramie split their first meetings against the Indians three weeks ago in Cheyenne. The fourth-ranked Lady Plainsmen (14-5, 5-3) won a hard-fought game, 40-30. Meanwhile, the Plainsmen (4-15, 1-6) fell short to Cheyenne Central, 56-51.
The LHS girls are fighting for a top three seed for the regional tournament next week, while the LHS boys could finish anywhere from fourth to sixth.
The boy's game is scheduled for a 5:30 tip-off, while the girl's game is at 7 p.m.
KOWB (AM 1290) will broadcast live coverage of the doubleheader starting at 4:45 p.m. You can also listen online or mobile with the radioPup app. David Settle and VerDon Hoopes will provide the call.