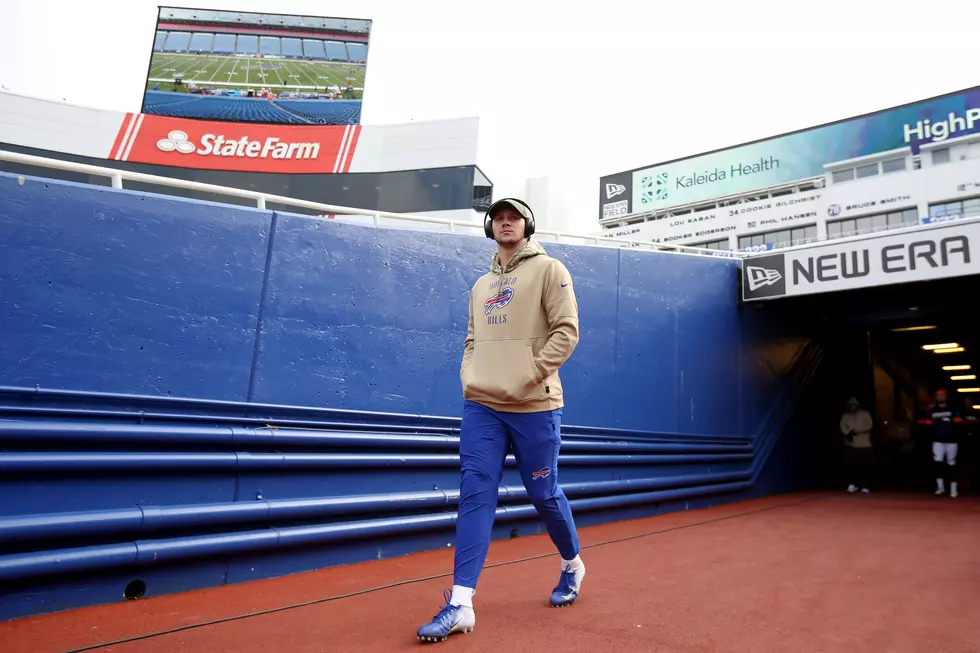 Josh Allen Was Late For A Dinner With The Bills, That's When They Knew That Was Their Guy
Getty Images
Before the 2018 draft where the Bills decided to trade up to get Josh Allen, the Bills organization really wanted to go get to know Josh Allen before they made their decision. Almost like a job interview you could say.
They decided to fly out to Wyoming, where Josh went to college to have a steak dinner. However, the trip had quite a few curveballs, but it was Josh Allen's actions before he even met them that really secured the Bills wanted to go after this guy.
The Bills organization flew out to see josh in March 2018, before the draft:
Terry and Kim Pegula
general manager Bradon Beane
head coach Sean McDermott
offensive coordinator Brian Daboll
quarterbacks coach David Culley
assistant general manager Joe Schoen
It really wasn't an easy flight, either. Brandon Beane tells the story, according to USA Today:
We were coming in over the mountains, and the plane started just going like this," Beane said, bobbing his arm up and down. "Literally, our heads are going off the ceiling."

Beane and co-owner Terry Pegula, who had been watching video of Allen, suddenly started grabbing anything they could get their hands on — seatbacks and armrests — to steady themselves.
They were all fine even though, for a bit they were pretty scared. All because of turbulence of the high altitude. The Bills personnel finally landed in Wyoming only to learn that Josh's flight from California was not going to happen. That didn't stop Allen though, as he booked a flight to the nearest airport, which was Denver and then DROVE the remaining 2 hours to the steakhouse.
Most kids would have said "eh, I will see you later my flight got cancelled." Not Josh Allen. As Brandon Beane says:
That showed you how much it meant to him, the opportunity to be in front of us any chance he could. I thought, 'Man, this guy is mature. He's a pro. He gets it"", according to Audacy.com.
We would all say that it worked out. The Bills were one of 4 teams fighting to get to the Super Bowl at the end of last season, and it only looks like the Bills are coming back even better in 2021. The Bills will pick 30th in the 2021 draft that is tonight starting at 8:00pm.
Every Pick Made By Buffalo Bills GM Brandon Beane
The Winningest Head Coaches In Buffalo Bills History