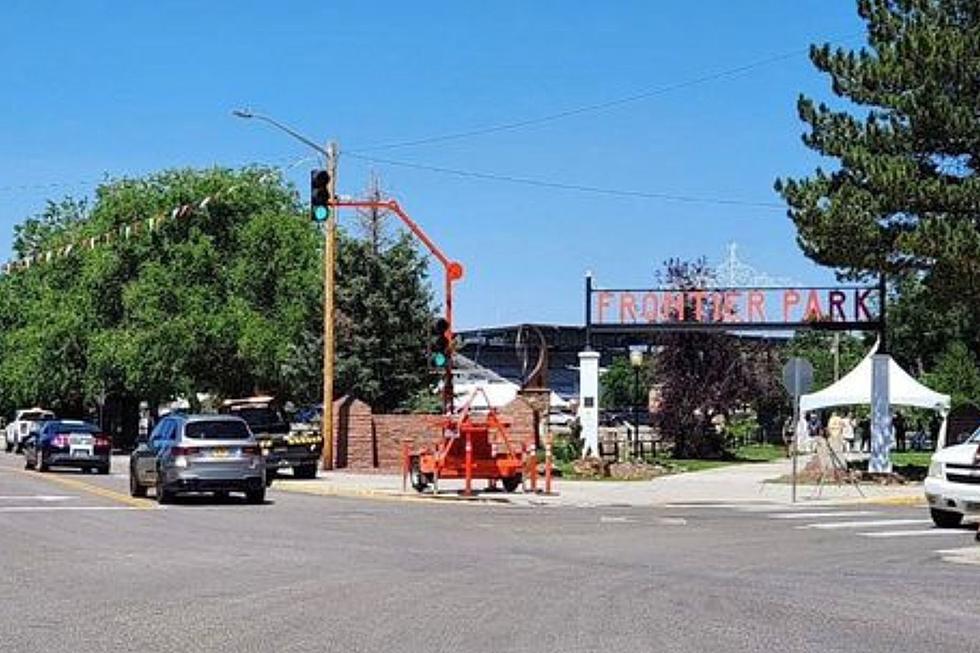 What You Need to Know About the New Stoplights Near Frontier Park
Cheyenne Police Department via Facebook
Those attending this year's Daddy of 'em All will notice new stoplights near Frontier Park.
To help with traffic control and street safety, four temporary traffic signals have been placed at the intersection of West 8th Avenue and Carey Avenue.
Police say they'll still be out patrolling the area, but here's what you need to know:
Treat the intersection as any other road with traffic lights and obey the signals.
Pedestrians should also obey traffic signals and use marked crosswalks.
During peak travel times (after rodeos and night shows for example) the signals will be shut off and officers will be directing traffic.
Police say the stoplights will remain in effect throughout Cheyenne Frontier Days, which officially kicked off today and wraps up next Sunday, July 30.
"Please use extra caution and remember to be considerate, safe, and patient this week," police said in a Facebook post.
17+ Free & Frugal Cheyenne Frontier Days Activities
Who says Cheyenne Frontier Days has to break the bank? The Daddy of 'Em All is a community and cultural event with plenty of affordable AND free fun to be had for locals and out-of-towners. From delicious lunches to gunfights and pow-wows, Frontier Days has something for every budget-savvy visitor!
LOOK: VIntage Postcards Showing-Off Cheyenne Frontier Days Through the Years
Postcards
have been a thing since the mid-1800s. Sending pictures and short messages on card-stock paper to friends and families really took off in the first half of the 20th century. While not quite as popular today, they still exist, and collecting postcards even has a special name,
Deltiology
.
Postcards were made for a lot of things, like vacation destinations and events.
Cheyenne Frontier Days
was the source of many. On the auction site
eBay
we found a lot of vintage postcards with fascinating pictures of Cheyenne and the Daddy of 'Em All.