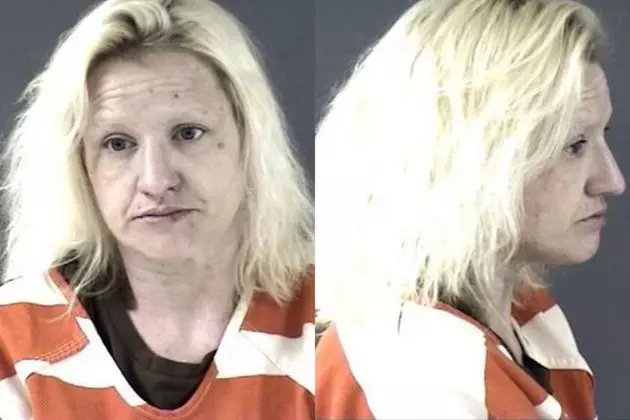 I-25 Traffic Stop South of Cheyenne Leads to Felony Drug Arrest
Laramie County Sheriff's Office
A 36-year-old North Dakota woman is behind bars after a traffic stop south of Cheyenne Wednesday afternoon.
According to arrest records, Gail Morgan Ellis was riding in the front seat of a black 2001 Dodge truck with Laramie County license plates when a police officer stopped the truck near mile marker 5 on Interstate 25 for observed traffic violations.
While the officer was identifying Ellis and the driver, Wyoming Highway Patrol K-9 Reno performed a free air sniff around the truck and alerted to the presence of a controlled substance inside the truck.
The officer conducted a search of the truck and found a black and clear plastic container containing 10.7 grams of fentanyl pills on top of an ashtray container in the cup holder area.
Ellis was subsequently arrested and charged with felony possession of fentanyl.
She's scheduled to make her initial appearance in Laramie County Circuit Court this afternoon, May 26, at 1:30 p.m.
READ MORE:
Meet the Four-Legged Heroes of the Cheyenne Police Department
They may not be able to leap tall buildings in a single bound, but make no bones about it, police dogs play a vital role in the fight against crime.
In many situations, they're the first ones to put their lives on the line to protect their human partners, proving that not all heroes wear capes, some wear fur coats.
Parents Should Familiarize Themselves with These Illegal Drugs
Knowledge is power, especially when it comes to recognizing and understanding when your child becomes involved with illegal drugs.