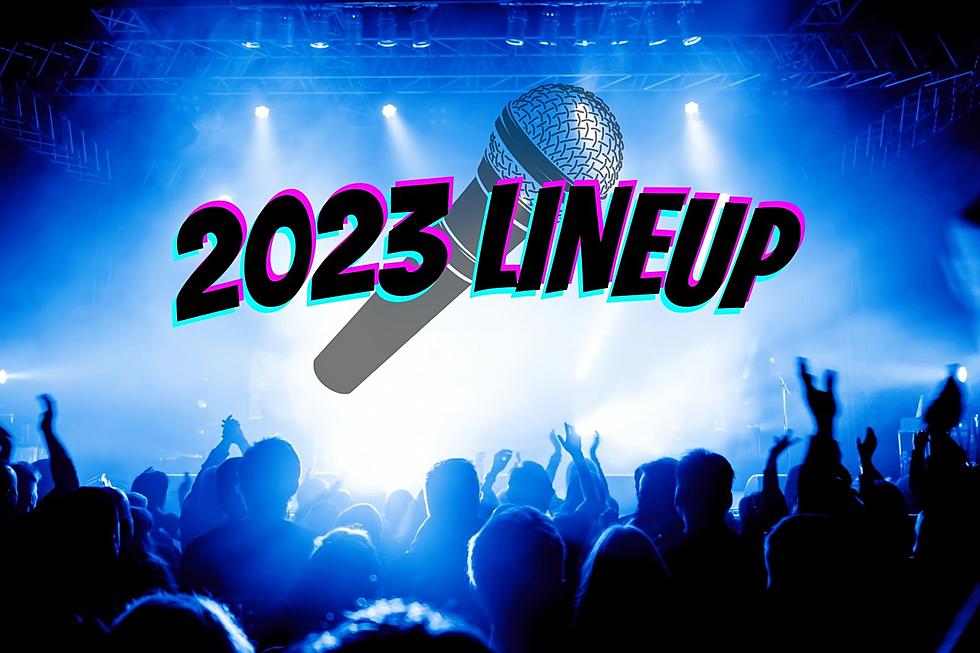 BREAKING! Cheyenne's Edge Fest Reveals 2023 Concert Lineup
Canva Pro
Cheyenne's largest FREE music fest is back at it!
For the last eight years, the team behind Edge Fest has worked hard to bring up-and-coming musical talent to town for residents of Cheyenne and the surrounding area to enjoy...and yep, the shows are 100% FREE. How many music fests do you know that bring in TikTok trending artists and fresh star power to the area for free?
Previous shows have featured the sensational Tones and I, whose 'Dance Monkey' single blew up on the airwaves in 2020, rapper K Flay who charted on Billboard's Rap Albums at No. 14 in 2014, and Tai Verdes, whose 2021 release A-O-K went certified platinum!
Check Out the 2023 Edge Fest Lineup 
The 2023 Lineup features another fantastic array of talent set to take the stage at Civic Commons Park on August 26. And this year Edge Fest has brought FOUR acts. Yes, FOUR!
Check it out:
EMMY MELI:
A 21 year old singer songwriter woke up a TikTok superstar. Emmy Meli brings the energy to Edge Fest!
LAUREN RUTH WARD:
A former hairstylist turned singer who has opened for Keith Urban! Get pumped for Lauren Ruth Ward! 
DEVON COLE
Oh snap...Edge Fest is bringing Amazon Music's Breakthrough Artist to Watch Devon Cole!
HEADLINER: ZZ WARD
Featured in Disney films, performed at Coachella, full of sass and star power... this year's headliner brings it all to Cheyenne. Get ready for FIRE brought to you by ZZ Ward!
More on Edge Fest
Alongside a fantastic evening of music, festival attendees also get to enjoy delicious eats from local food trucks, sample local breweries and distilleries, and shop local artisans.
What's Edge Fest All About?
You may have noticed I've used the word "local" a lot...well, that's because Edge Fest is all about bringing energy and vitality back to the West Edge of Cheyenne.
Nine years ago the West Edge began in the Dineen Building. The next year, Edge Fest arrived at the Asher. As the years passed, Edge Fest grew and found its new home on Civic Park. Each year, Edge Fest shone a light on and shared a whole lot of love for a unique location in Cheyenne.
The festival is about rebuilding and tapping into the fantastic potential and cultural history here in Cheyenne. Edge Fest focuses on celebrating and reawakening the arts in the Cheyenne community.
For more information on Edge Fest, click here.
Remember When Blake Shelton Brought Out Gwen Stefani at CFD?
15+ Things The Wyoming Wind Steals From You
From beverages to bills, the Wyoming wind will take anything it can from you.