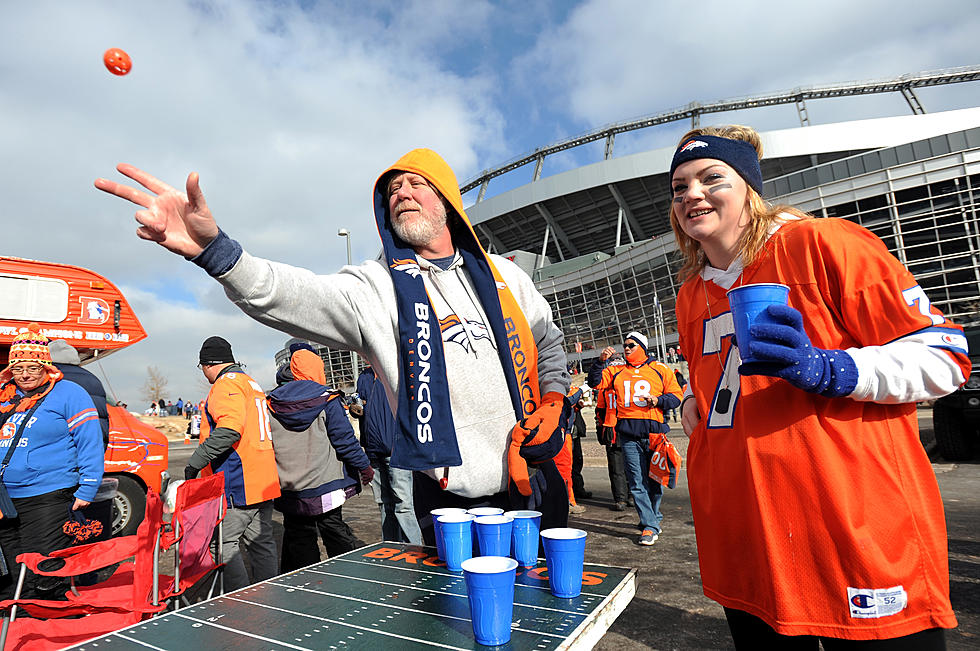 Empower Field at Mile High Named One of the Best Stadiums for Tailgating
Getty Images
Empower Field at Mile High is an ideal destination for many reasons, from attending concerts to watching the Denver Broncos play.
However, the stadium can now claim to be one of the best at one more thing: tailgating.
Betway Insider has released new research detailing the best stadiums for tailgating in the U.S. To find the top players (no pun intended), the website looked at multiple categories: parking prices, charcoal prices, food prices, drink prices, and how many hours a stadium is open before an event.
After analyzing these factors, Betway Insider ranked Empower Field at Mile High as the 10th best stadium in the country for tailgating, with an overall score of 2.62 (the highest score is 5.54).
According to the website, the home of the Broncos is open five hours before an event, and the surrounding area of Denver offers reasonable prices for tailgating essentials — just over $20 for parking, nearly $10 for charcoal, around $12 for a burger, under $3 for a hotdog, and about $8 for a six-pack of alcohol.
Still, Betway Insider says there are better stadiums than Empower Field at Mile High. MetLife Stadium (New York Giants & Jets), Mercedes-Benz Stadium (Atlanta Falcons), Ford Field (Detroit Lions), FedEx Field (Washington Commanders), and U.S. Bank Stadium (Minnesota Vikings) round out the Top 5.
Time will tell if the Broncos can pull off a successful 2023 season. Regardless, we can look forward to tailgating at Empower Field at Mile High.
LOOK: This Stunning Denver Apartment Is Only Two Minutes Away From Empower Field at Mile High
Living down the street from Empower Field at Mile High might make it easier to be a Denver Broncos fan. This stunning apartment is only two minutes away from the stadium — take a virtual tour in the gallery below.
10 Interesting Facts About Empower Field at Mile High
Here are some fun and interesting facts you might not know about Empower Field at Mile High.