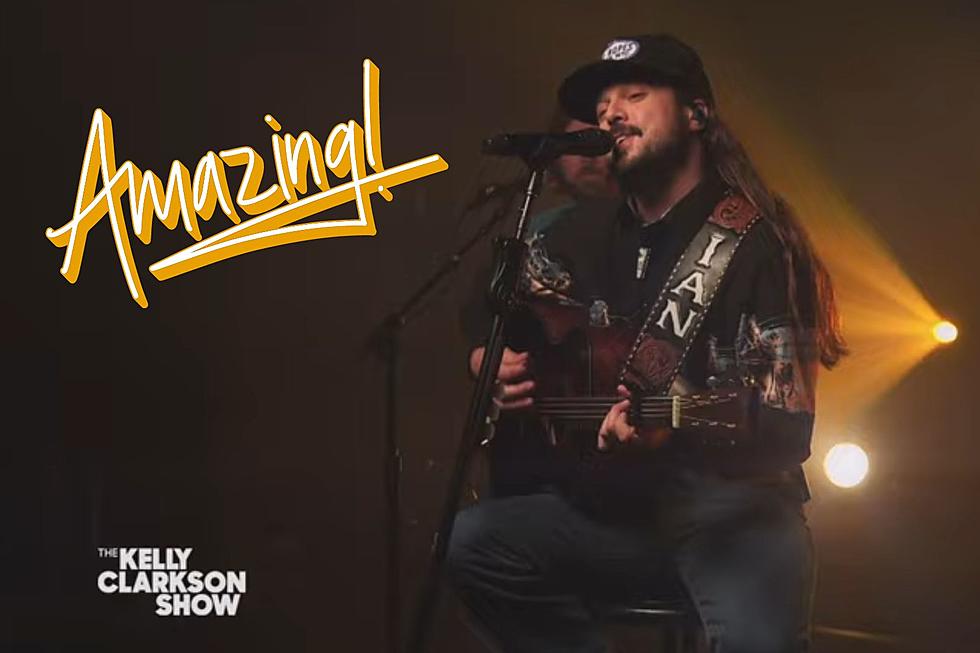 ICYMI: Wyoming's Ian Munsick Nailed It On the Kelly Clarkson Show
The Kelly Clarkson Show/Canva Pro
Ian Munsick's star is on the rise. In case you missed it, Sheridan, Wyoming's prodigal son, took the stage on Kelly Clarkson's talk show as last week's #ArtistToWatch. His live-streamed performance reached a million screens across the United States - big numbers for a boy hailing from a state with under 600,000 residents.
And, FYI, he NAILED it! But, of course, we expect nothing less from a man whose "Long Live Cowgirls" was named one of Amazon's Music's Best Country Songs of 2022.
Munsick performed that very same song on Kelly Clarkson's show last Saturday, April 22. Clarkson quickly pointed out that the Wyoming cowboy's music brings the West back to country music.
I'll be the first to say that Ian's performance was the perfect homage to Wyoming. He sported his trademark King Ropes Hat (the only ballcap a cowboy should ever wear,) bolo, and boots - a true cowboy rocking the stage (none of that city-slicker stuff.)
His performance was vibrant, with Ian's trademark rich vocals, brilliant smiles, and gorgeous accompaniment of fiddle and harmonious vocals from the band. Missed the performance? Check it out below:
Ian's taking his stunning songs to the Stagecoach Festival at the Empire Polo Club in Indio, CA (also the home of Coachella.) He'll share the stage with the likes of Luke Bryan, Elle King, and Jon Pardi on Friday, April 28.
Check Out Ian Munsick's Latest Album!
Ian released a new album earlier this month entitled 'White Buffalo.' The album features eighteen tracks, including the title track 'White Buffalo,' 'Long Live Cowgirls,' and a sweet track about his son Crawford entitled 'Little Man.'
You can listen to Ian's album on Spotify, Amazon, and Youtube music OR order it from his website by clicking here.
These 29 Cities Have Bigger Populations Than Wyoming's 581,000