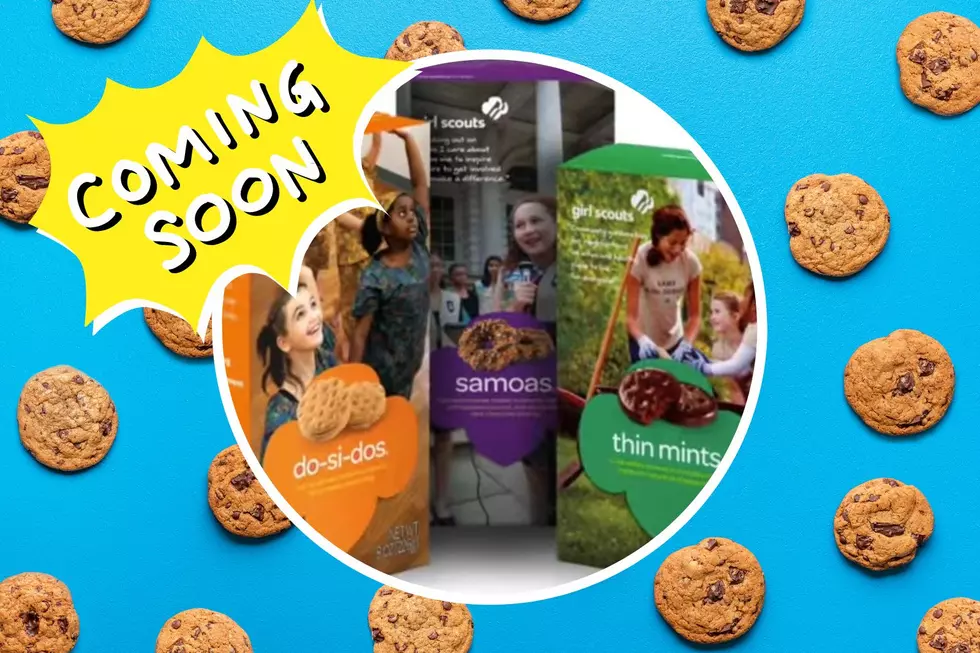 Cookie Cravings? Laramie's Girl Scout Cookie Season Starts Soon!
Canva Pro/Life America via Youtube
Once upon a time, I proudly sold boxes and boxes of Girl Scout Cookies to my neighbors. Thin mints and tagalongs (now known as Peanut Butter Patties) were my best sellers.
My selling days are over, but I definitely make up for it by purchasing enough cookies to make it through the year from local troops (hey, a girl has needs.)
If you love chowing down on Girl Scout cookies as much as I do, you're probably counting down the days to cookie season starts. Which, by the way, begins February 3. And there's a new flavor of cookies hitting the market this year!
You can start celebrating now.
So, when can we expect to see Girl Scouts selling their delicious treats at grocery stores in town? And what's this about a new cookie?
Details for Cheyenne and Laramie's 2023 Girl Scout Cookie Season
The Girl Scout Cookie season officially kicks off in the first week of February each year. According to the Girl Scout's website, we can expect cookie booths at local retailers around February 17.
If you want to order your cookies ahead of time and avoid the rush at retail stores, you can visit the Cookie Finder online and search for a nearby troop. Click here to check out the Cookie Finder.
You can also order Girl Scout cookies online starting February 27 or by texting "Cookies" to 59618. Who wouldn't want to have cookies delivered right to your door? Isn't modern technology great?
The NEW 2023 Flavor is...
I mentioned there was a new Girl Scout Cookie flavor this year - and man, it sounds delicious. The unique flavor is called "Raspberry Rally" and features a raspberry-flavored cookie dipped in chocolate. My mouth is watering just thinking about it... FYI, you can only order the new flavor online. But, the other flavors are available for in-person purchase, including newer favorites like Toast Yay and Adventurefuls and classics like the Carmel deLites and Trefoils. You can get more info on cookie flavors by clicking here.
Why Purchase Girl Scout Cookies?
When you buy Girl Scout Cookies, you're investing in the knowledge and leadership skills of young women in your community. The Girl Scouts give young women and girls a place to grow, explore, and thrive. Girl Scout Cookie sales teach troop members valuable entrepreneurial skills. And proceeds from the program stay local and help fund troops in your area.
For more info on Girl Scout Cookie FAQs, click here or watch the neat video below about the history of Girl Scout Cookies.
10 Acceptable Excuses For Being Late In Wyoming
20+ WORST Parts of Wyoming Winter
Wyoming winters aren't for the faint-hearted. But what are the worst parts?