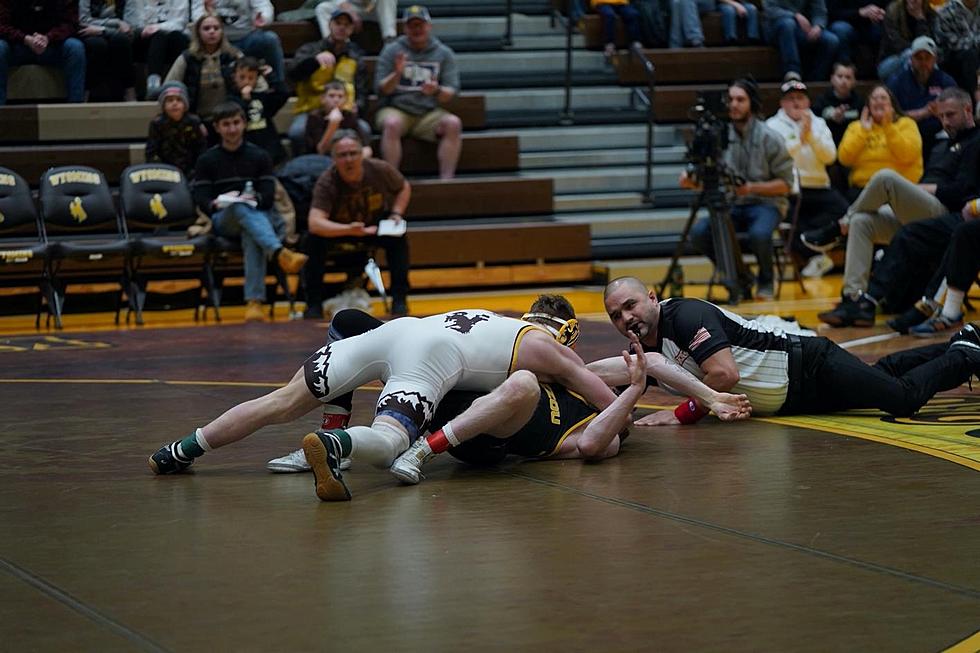 UW Has Strong Outing at U20 World Team Trials and U23 Nationals
A contingent of Cowboy grapplers were in action this weekend at the U20 World Team Trials and U23 Nationals hosted in Geneva, Ohio. In total, four Cowboys competed over the weekend highlighted by a third-place finish from Jore Volk./ UW courtesy photo
* University of Wyoming press release
GENEVA, Ohio – A contingent of Cowboy grapplers were in action this weekend at the U20 World Team Trials and U23 Nationals hosted in Geneva, Ohio.
In total, four Cowboys competed over the weekend highlighted by a third-place finish from Jore Volk.
Competing in the freestyle 57kg bracket of the U20 world team trials, Volk put together a very strong tournament going 3-1 on his way to a bronze medal finish just missing out on a U20 world team member spot. Incoming Freshman Cole Brooks also competed in the U20 world team trials, finishing sixth at 65kg closing out his weekend with a record of 2-3.
Brett McIntosh had a busy weekend which opened with him competing in the U23 Nationals 77kg Greco-Roman division where he went 1-2 following that up by competing in the U23 freestyle competition as well posting a record of 2-2. Cooper Voorhees joined McIntosh in the U23 freestyle nationals having a solid weekend going 4-2.
30 Wyoming Attractions To Visit
- 30 Wyoming Attractions To Visit