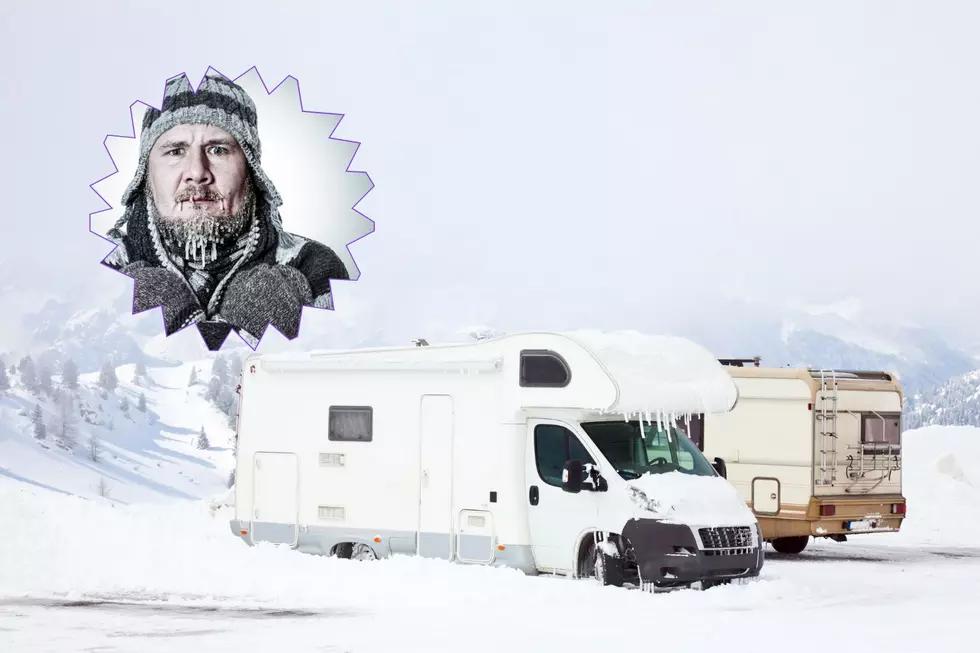 Here's How To Step Up Your Winter RV Camping In Wyoming
Drew Kirby/CANVA
Cold weather camping is my favorite. If you're in a tent, it's not as comfortable as if you were in an RV.
If you're thinking about heading out and seeing what Wyoming is like during the winter, there are a few things you should take into consideration.
Make sure you have the right RV for the conditions. There are 3 season and 4 season RV's and it really does make a difference. You can use a 3 season RV in the winter, but it's going to be more difficult. Find out the type of RV you really need.
Outdoorsy has some suggestions on the best way to get your RV ready for your cold weather adventures.
Make sure you're RV has good insulation

use something like clear marine vinyl on your windows to add insulation to them
cover your floors with heavy, thick rugs for extra protection on the floor
keep the vent insulated
use heavier curtains around the windows
make sure the doors all have a good seal

Use a skirt around the bottom of the RV
Have extra forms of heat that are approved for indoor use
Pack all the right supplies.

blankets
thermal clothing
thick socks
hats/gloves/scarfs

Use the campfires
Try these steps to keep your RV's pipes from freezing.
Use heated hose
Use the onboard fresh water tank (keeping the inside heated will keep the tank from freezing most of the time)
Only dump your black and grey tanks when they are close to full
Put a small amount of non-toxic RV antifreeze in black and grey tanks
Low-temp tape on your water hoses
Let the water drip (just like in your house during a cold snap)
Following these tips, will surely make your cold weather trip a fun one.
Husband and wife duo Sean & Kristy have a YouTube channel called Long Long Honeymoon and they go over some tips that you'll want to think about before heading out in the great Wyoming winter while camping.
16 Great RV Camping Areas In Wyoming
Winter Adventure In Wyoming