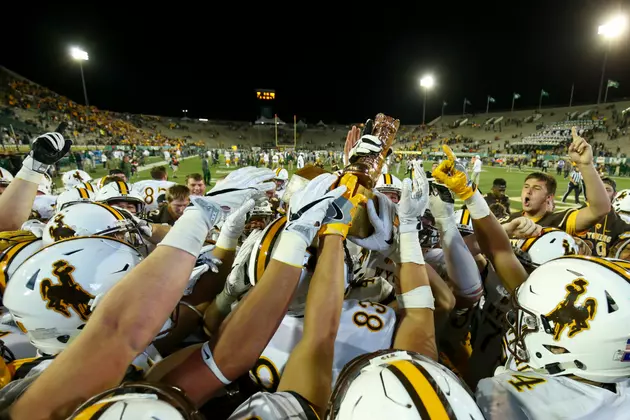 Former Wyoming Great Considered for College Hall of Fame
Justin Edmonds, Getty Images
LARAMIE, Wyo. (AP) — Former two-time Wyoming All-American and 1996 Biletnikoff Award winner Marcus Harris is being considered for the 2018 National Football Foundation & College Hall of Fame class.
Harris is one of 75 former Football Bowl Subdivision players and one of 98 total players from all divisions of college football eligible for selection in this coming year's class.
Harris ranks No. 4 among the NCAA's all-time career leaders in total receiving yards, with 4,518.
Wyoming athletics director Tom Burman says it's a great honor for one of the all-time great Cowboys to be considered for the college hall.
The announcement of the 2018 Hall of Fame class will be made Jan. 8, 2018, in Atlanta and will officially be inducted Dec. 4, 2018, in New York.