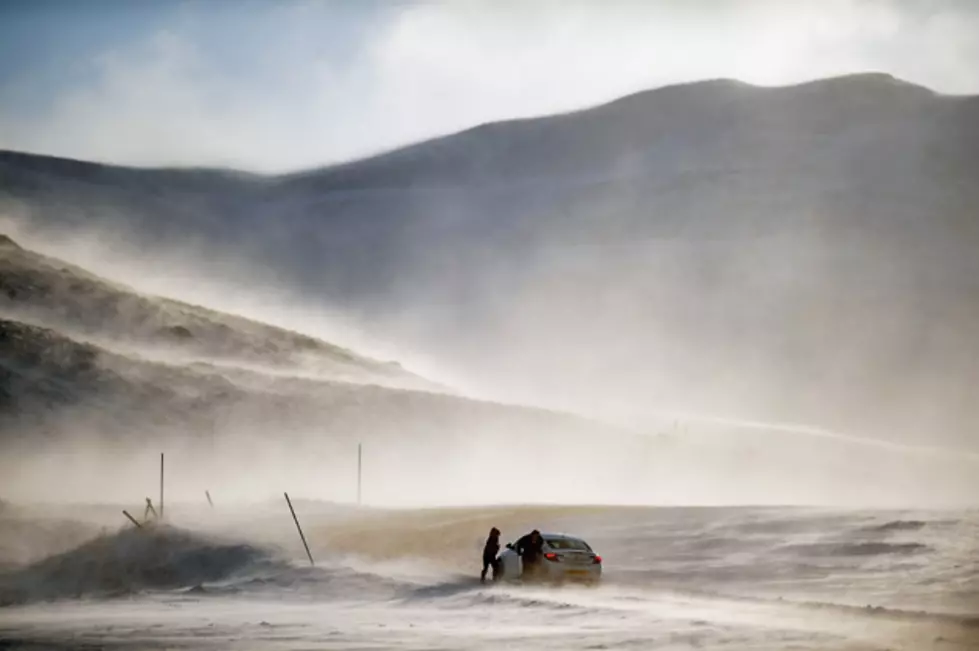 Five of the Coldest Cities in the World Right Now Are in Wyoming
Jeff J Mitchell, Getty Images
In a list dominated by Russian cities, Laramie ranks as the seventh-coldest city in the world as of 9:10 p.m. Thursday, with a temperature of -27 F.
And listed right behind Laramie? The one and only Rawlins, Wyoming, also at -27 F.
Out of the 15 coldest cities ranked on wx-now.com Thursday night, Wyoming boasts (if you prefer to think of it that way) five cities: Laramie, Rawlins, Pinedale at -26 F, Big Piney at -25 F and Worland at -25 F.
The top five coldest cities are all in Russia: Jakutsk, Surgut, Archangel, Nizhnevartovsk and Murmansk.
Jakutsk and Surgut each reported a temperature of -47 F at the time of this post.
West Yellowstone, Mont. comes in at No. 10, with a temperature of -26 F.
A wind chill warning is in effect for most of Wyoming until 10 a.m. Friday.
If you must go outside, be sure to dress appropriately. And bring your pets inside -- if you wouldn't want to be outside in these temperatures, it's a solid bet that they wouldn't either.
Thanks to Lexie Perrotti for sharing!