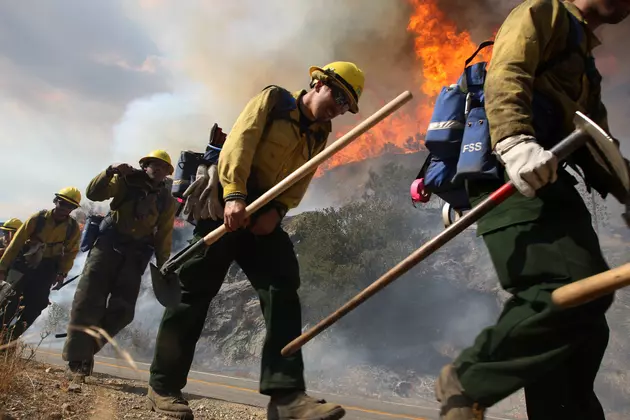 Firefighters Make Progress on Keystone Fire in Southeast Wyoming
David McNew, Getty Images
CHEYENNE, Wyo. (AP) — Firefighters have gained 10 percent containment on a fire burning in the Medicine Bow National Forest in southeast Wyoming.
Moderate weather conditions and less intense fire behavior over the last couple of days allowed firefighters to extend and improve control lines surrounding the fire.
The fire that began last week has burned about 3 square miles of timber. It has forced the evacuation of the small communities of Keystone, Rambler, Lake Creek and Moores Gulch and closed nearby camping areas in the forest.
About 560 firefighters are working to suppress the fire.
The cause of the fire is under investigation.