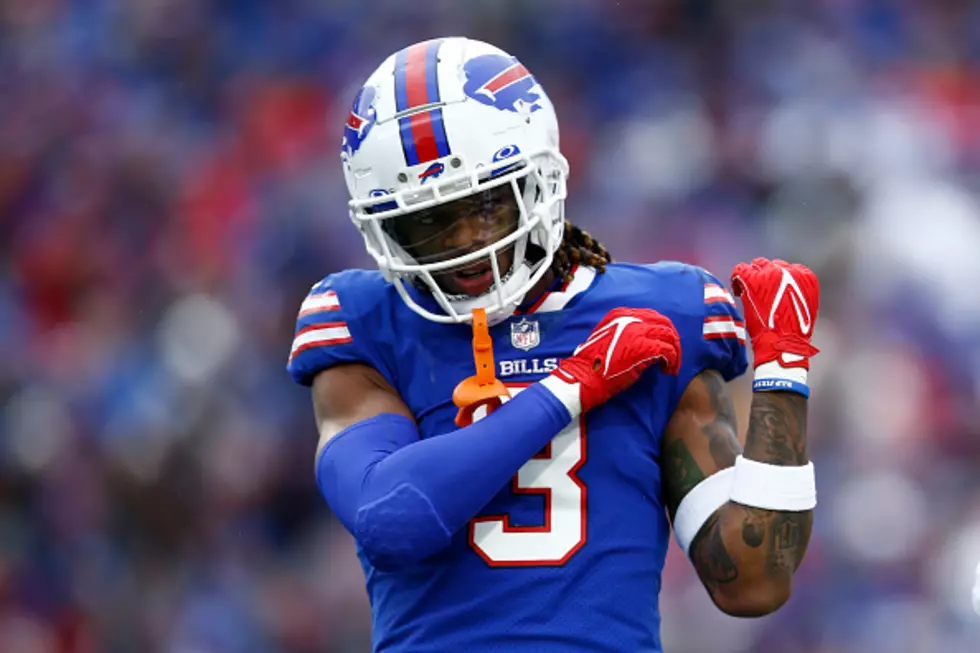 Update On Damar Hamlin: Breathing Tube Has Been Removed
Getty Images
The entire world has united to stand behind Damar Hamlin following his injury against the Cincinnati Bengals. 
Everyone has been sending their prayers, with many people also sending donations through Damar Hamlin's GoFundMe page for The Chasing M's Foundation Community Toy Drive. 
Even other NFL teams, including the Patriots, and celebrities, like Ciara and country singer Luke Bryan, have donated to Hamlin's charity following the play on Monday night that stopped the game in its tracks. 
Hamlin collapsed on the field during the Bills-Bengals game on Monday Night Football. He went into cardiac arrest after a tackle and was transported by ambulance to the University of Cincinnati Medical Center.
Hamlin has been in critical condition at the ICU since Monday night, but we continue to see signs of improvements as we wait for the next update. 
On Thursday, we got the news we have all been hoping to hear: he is awake. 
The Buffalo Bills released an update on Hamlin, and although he was still critically ill at the time of the update, they said he has been making remarkable improvements in the past 24 hours and appears to be "neurologically intact."
Hamlin's lungs continue to heal. You can read the update below. 
Ian Rapoport confirmed that Hamlin had opened his eyes on Thursday and is responsive.
On Friday, we received another update from Shams Charania, a Senior Lead Insider for FanDuel.
Charania confirmed that the breathing tube is out of Damar Hamlin as of Friday morning and he has begun talking to Buffalo Bills teammates again.
It is nothing short of a miracle to see Hamlin improve so much in less than a week.
Well wishes continue to pour in from across the world, as the Buffalo Bills gear up for this weekend's game against the New England Patriots.
Hamlin was also able to Facetime his teammates for the first time this morning.
You know it had to mean so much to the guys....even yesterday, you could see Josh Allen's eagerness to get out there and play for his brother #3 this weekend in the press conference from yesterday. If you missed it, here's one of the best parts.
Let's Go Bills, and let's get that Super Bowl win. This year…it's our year. This year…it's for Damar.
8 Reasons 1pm Games Are Better For The Buffalo Bills
Complete List Of Buffalo Bills Available On Cameo
Tom Brady Was Intercepted By These Buffalo Bills [LIST]
Tom Brady officially called it quits. He is a list of every Buffalo Bills player who intercepted him during his Hall of Fame career.