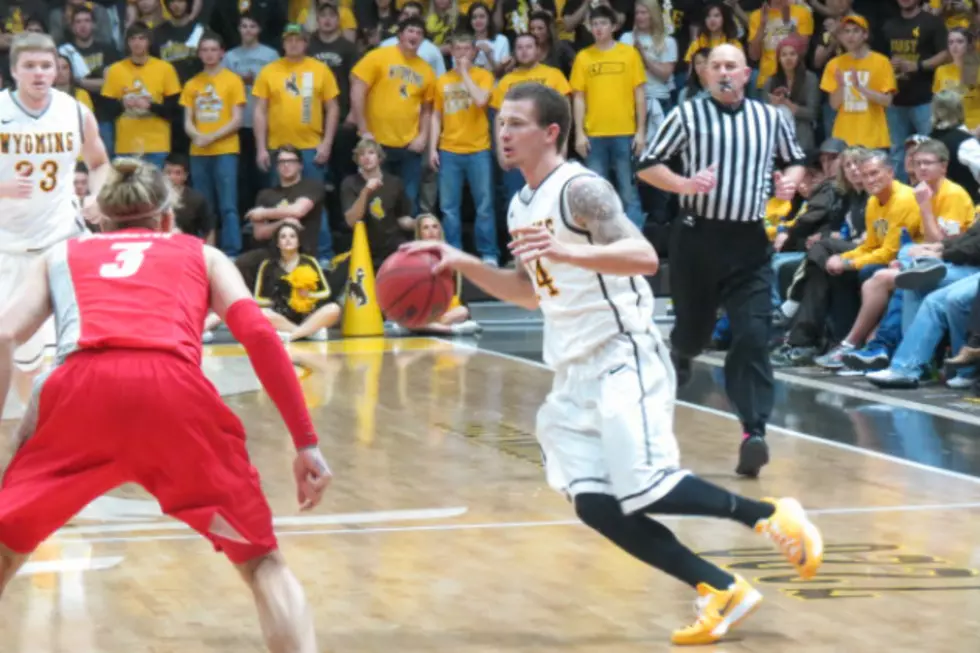 Cowboys Seek Continued Success Versus Wolfpack
Jerrad Anderson, Townsquare Media
The Wyoming Cowboys face their second quick turnaround in Mountain West play, as they take on the Nevada Wolfpack in Reno tonight.
Wyoming (20-6, 9-4) is fresh off a victory over San Jose State by 17 points last Saturday.
Nevada (8-16, 4-8) has won two of their last three. That included a come-from-behind overtime victory last Saturday over New Mexico, 66-63.
Cowboys head coach Larry Shyatt says Nevada will regularly switch defenses from man to zone.
"We have to recognize what are they in, and why are they in it."
Shyatt also mentioned how their record is deceiving based upon missing players earlier in the season. He alluded to they are healthier and playing with more confidence.
The Pokes won the first meeting 18 days ago in Laramie. They held off the Wolfpack, 63-55, on January 31. Larry Nance Jr. was a big part of that win, but he will miss his fourth straight game tonight.
Good news for Nance is he did make the trip to Reno. Shyatt said he thought it would be good, both physically and mentally, for Nance to be around the team.
Junior Josh Adams leads the Cowboys. He's averaging 11.7 points per game and coming off a season-high 26 in the win over San Jose State.
Junior A.J. West leads the Wolfpack. The junior forward puts in 12.6 points per game and leads the conference in rebounding. West is averaging 10.4 boards per game, which includes 6.1 offensive rebounds.
Another point of emphasis will be to counter their strength, said Shyatt.
"The physicality of the guards; they're hard-slashing; their physicality inside. We've got to match that and overcome that piece that we might be missing with a new roster."
UW is 12-2 all-time against Nevada, which includes a 4-1 record in Reno.
The game is set for an 8 p.m. start from the Lawlor Events Center.