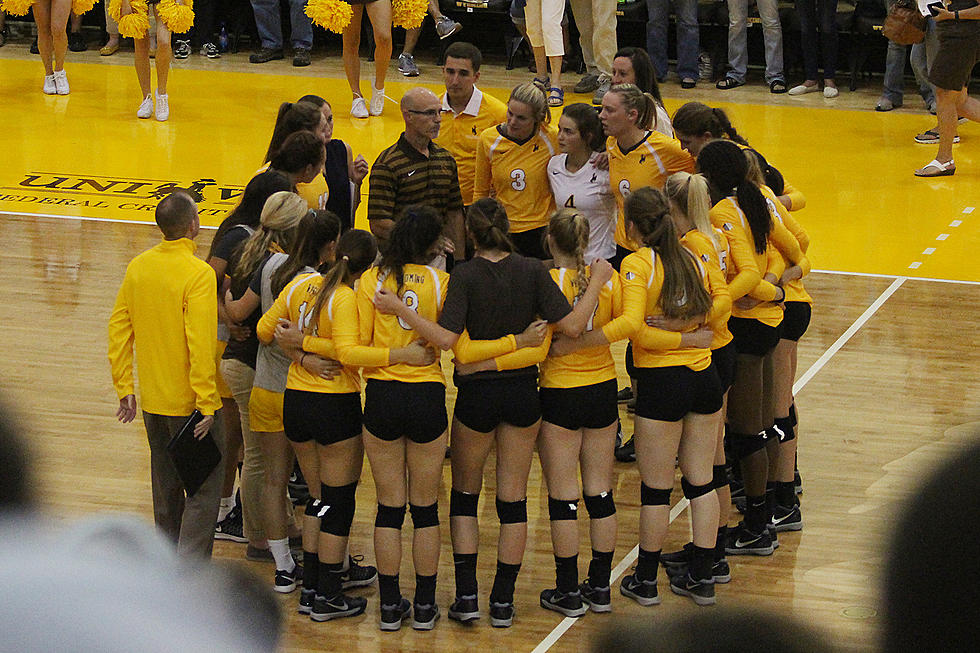 Conference Play Arrives for Wyoming Cowgirl Volleyball
Seneca Riggins, Townsquare Media
Mountain West volleyball action begins this weekend for the Wyoming Cowgirls, as they host San Jose State and Fresno State in the UniWyo Sports Complex.
Wyoming (7-6) has only played at home four times this season. They've won all of those matches. The Cowgirls have also won six of their last seven. They went 2-1 last weekend with victories over Idaho and Tennessee Tech, but a loss to Oregon State at the Idaho Volleyball Classic.
Still, head coach Chad Callihan says they're a work in progress.
"The schedule was interesting this year, so it's hard to say exactly where we fall… I think we're still a little bit of an unknown, in terms of, we're running into an RPI team that's somewhere between 50-and-150, how do we fair against that type of a team? I think we'll find that out a little bit more this weekend."
The Cowgirls host San Jose State Thursday at 6:30 p.m. The Spartans are 7-5 on the season.
Callihan said they always seem to be an interesting match-up for us.
"I feel like they're very good defensively; very good passing-wise. They seem like they're always in-system. They just find ways to frustrate you."
Seniors Laura Beach and Kayla Slofkiss lead the Cowgirls offense. Beach is averaging 2.40 kills per set, while Slofkiss is at 2.29. Senior Courtney Chacon is averaging 8.17 assists per set. Junior Lily Austin is at 3.67 digs per set to lead the defense.
The Spartans are led by Giulia Gavio, who is at 4.23 kills per set.
Wyoming has is 6-4 all-time against San Jose State in volleyball.
The Cowgirls will host Fresno State Saturday at 1 p.m. in their second MW match of the weekend.