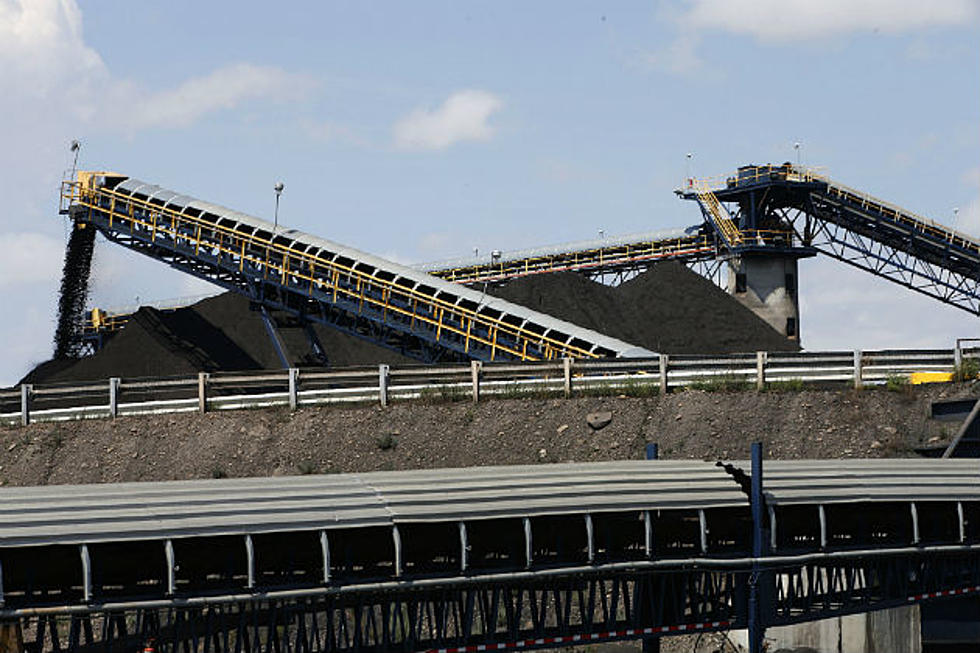 Cloud Peak Energy Inc. Files for Chapter 11 Bankruptcy
George Frey, Getty Images
Wyoming-based Cloud Peak Energy filed for Chapter 11 bankruptcy Friday afternoon.
"Over the past several months, Cloud Peak Energy has thoroughly evaluated strategic alternatives to address the challenging market conditions in our industry," Cloud Peak CEO Colin Marshall said in a prepared statement. "We believe, at this time, that a sale process in Chapter 11 will provide the best opportunity to maximize value for Cloud Peak Energy."
The corporation, which owns two Wyoming coal mines, filed Chapter 11 bankruptcy in the United States Bankruptcy Court in Delaware.
According to the filing, the company has $928,656,000 in total assets and $634,982,000 in total debts.
As a requirement of the filing, Cloud Peak was required to list the 50 creditors to which it owes the most money in unsecured claims.
The company's largest creditor, Wilmington Trust, is headquartered in Delaware.
Cloud Peak owes Wilmington Trust $56.4 million in unpaid debts plus accrued interest as of the filing Friday. Cloud Peak's second creditor, BNSF Railway, is owed $8.1 million.
Rounding out the top-50 list was Sheridan-based Inter-Mountain Laboratories Inc., which is owed $38,310.
The Gillette-based company suspended trading on the New York Stock Exchange in late March.
In a statement issued shortly after the announcement, the Powder River Basin Resource Council — a group founded by residents concerned about the impacts of strip mining in Wyoming — urged the local governments to "aggressively participate in the bankruptcy proceedings on behalf of miners, taxpayers and the environment."
Powder River Basin Resource Council Vice President Bob LeResche said the organization is "gravely concerned" that current Cloud Peak employees and retirees will lose their pensions and healthcare pensions. Additionally, the advocacy organization fears that reclamation operations will cease.
Cloud Peak requested permission to continue paying employee wages, salaries and benefits without interruption in the court filing.
Subject to court approval, Cloud Peak has received a commitment of roughly $35 million in debtor-in-possession financing as it restructures and sells off assets.
Friday's filing comes days after the Federal Securities Exchange Commission gave Cloud Peak a two-day extension to pay a $1.8 million debt. Instead of paying the debt, the Gillette-based coal company notified the SEC Friday of its intent to file for bankruptcy.