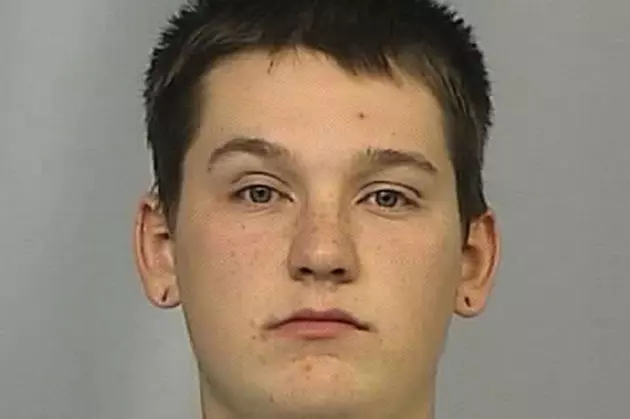 Casper Man Faces 3-5 Years in Prison for Child Abuse
Casper Police Department
A Casper man entered a plea to a single child abuse charge Wednesday morning in Natrona County District Court as part of a plea agreement with prosecutors, and could serve prison time as part of that deal.
Mitchell Alan McCain entered an Alford plea to the felony child abuse charge before District Judge Daniel Forgey. By entering an Alford plea, a defendant does not admit guilt, but does concede that the state likely has enough evidence to obtain a conviction should the case go to trial.
For sentencing purposes, the court treats an Alford plea as a guilty plea.
In exchange for McCain's plea, Assistant District Attorney Kevin Taheri will recommend an agreed-upon sentence of three to five years in prison. Taheri also agreed to dismiss two additional charges of aggravated child abuse, which are each punishable by up to 25 years in prison.
According to charging papers, a detective with the Casper Police Department began investigating the case in June 2017 after the victim -- a two and a half-year-old girl -- was seen at the Wyoming Medical Center emergency room for a suspicious femur fracture.
The same femur had been broken two months previously. When interviewed by a detective, McCain said the first injury had occurred as a result of a dog accidentally knocking a child down the stairs.
After interviewing McCain, the child's mother, her family members and others, the detective was told that there was not enough evidence to bring criminal charges against McCain.
But in late August 2017, the detective learned that the Department of Family Services had received a report that the same child had suffered significant bruising on her leg. The bruise was reportedly shaped like a handprint.
The detective concluded that the child could only have suffered the bruise when being put to bed by McCain on Aug. 26. While being evaluated by a doctor, the victim reportedly made a statement which indicated that McCain inflicted the injury.
Further investigation allowed for one count of child abuse and two counts of aggravated child abuse to be brought against McCain.
As of Wednesday's arraignment, McCain remained in custody. He will be sentenced once a presentence investigation has been completed.
===============================================================
The booking photo included in this story was provided by the Casper Police Department and they have verified that it is in fact a photo of Mr. McCain. However, it is an older photo, so his appearance has likely changed somewhat since the time this photo was taken.