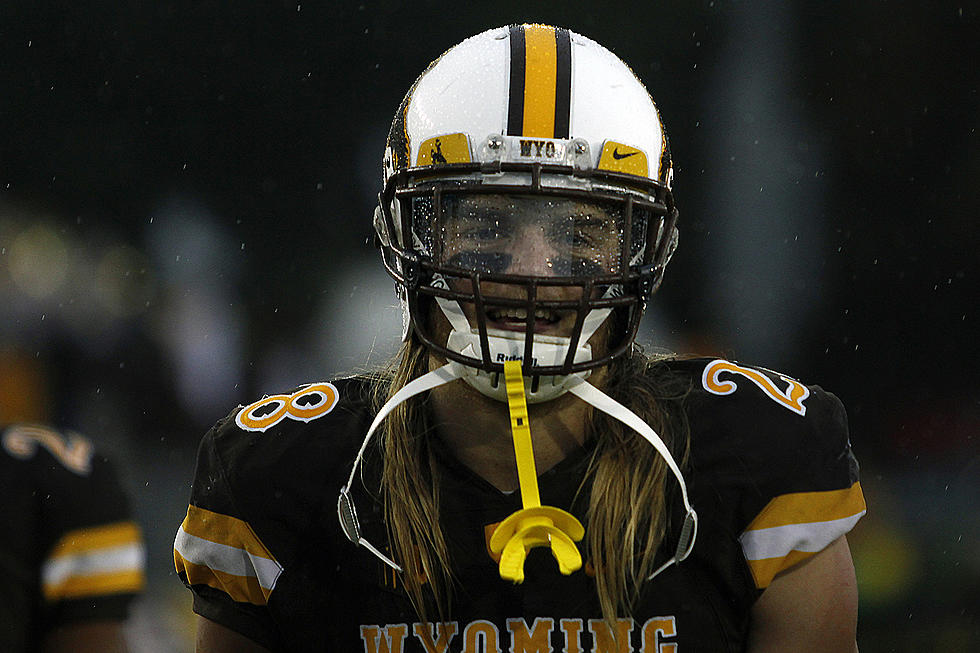 Andrew Wingard Is Earning 'Pro Bowl Consideration' As An NFL Rookie
Townsquare Media
Wyoming fans weren't surprised when Andrew Wingard made the Jacksonville Jaguars roster as an undrafted rookie free agent. We knew that Dewey's toughness and intelligence more than made up for his lack of size or blazing speed. Now, the NFL is learning what we've known all along and Wingard is making a strong case for the Pro Bowl as a special teams specialist.
Yesterday, the former All-Mountain West Conference safety registered his eighth special teams tackle in eight games this season. After surviving the last round of roster cuts in training camp, Wyoming's second all-time leading tackler has become a team leader on punt and kickoff coverage, prompting calls from fans and the media for more playing time.
"Wingard could thrive as a box safety in defensive coordinator Todd Wash's scheme," Sports Illustrated columnist Andrew DiCecco wrote this month, adding that, "Wingard is making a convincing case for Pro Bowl consideration as a special teams performer."
Wingard is one of seven former Pokes who played in the pros this week. Former Wyoming running back Brian Hill scored the first touchdown of this NFL career with a 23-yard-run for Atlanta.  On the other sideline, Hill's former college teammate, tight end Jacob Hollister caught two passes and recovered an on-side kick for Seattle, who defeated the Falcons 27-20.